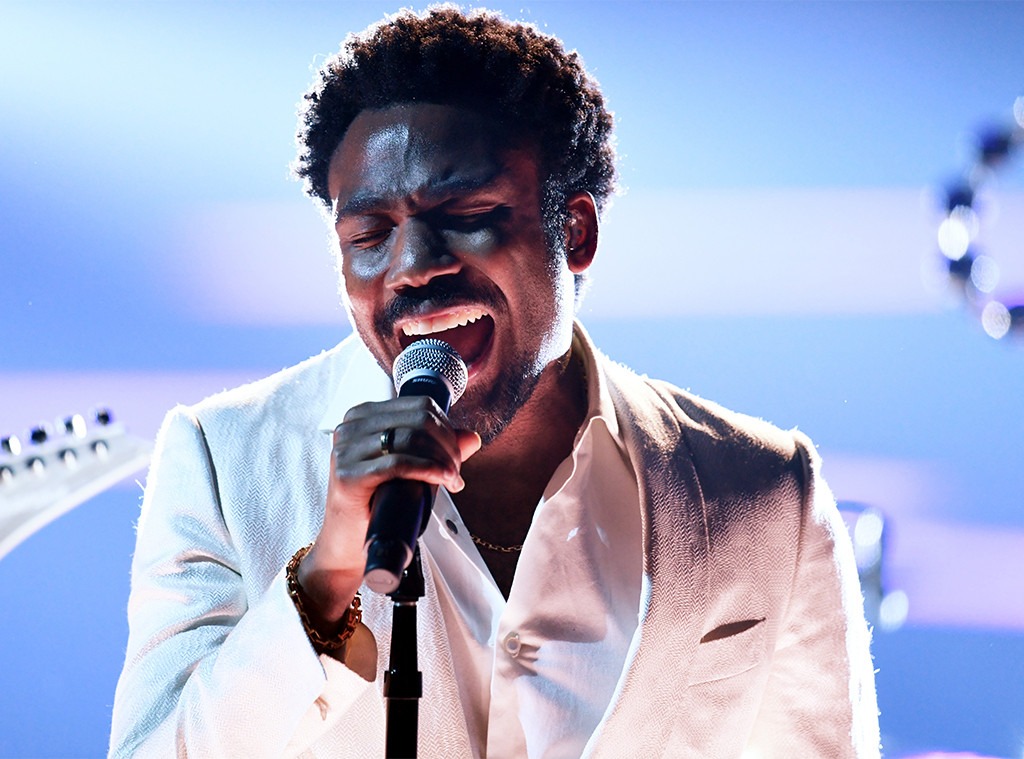 Kevin Winter/Getty Images for NARAS
We're definitely feeling the soul power! 
Childish Gambino can pretty much do it all. He's an award winning actor, stand-up comedian and Grammy nominated musician. On Sunday night, he took the stage to perform his song "Terrified" from his Grammy nominated album Awaken My Love.
The performance was legendary. In an all white ensemble, he found a way to transform the mood of the night to both soulful and sexy. He was also joined by JD McCrary who will be voicing young Simba, with Childish Gambino voicing adult Simba, in the upcoming The Lion King film.
Host James Corden perfectly summed up what everyone was feeling. "If he wasn't so talented, lovable and damn charismatic, you'd find him really annoying," the host joked before the musician took the stage.