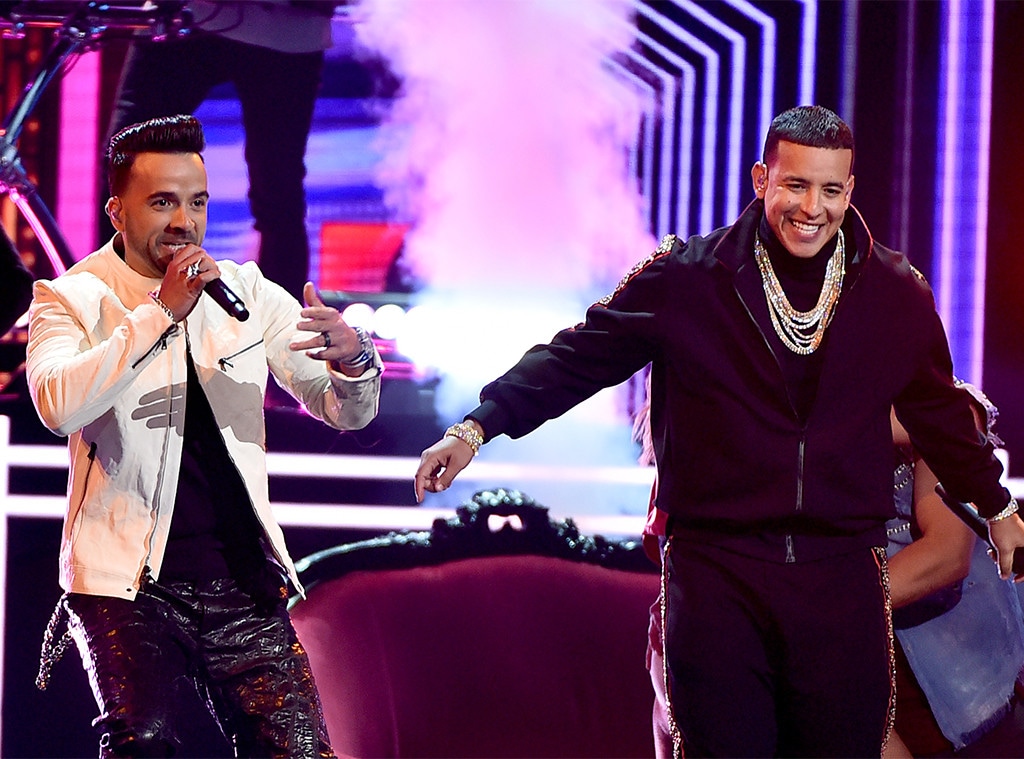 Theo Wargo/WireImage
Sadly, Luis Fonsi didn't take home a Grammy but he feels as if he still won. 
The "Despacito" singer, who was nominated for three Grammy awards, took to Instagram to share a message with his fans, especially for those that were upset by the loss. 
"We're not going home empty-handed tonight," the star writes in Spanish. "To break the language barrier and unite the world with a song, is the best gift that one could ever win. We'll continue to share our culture and our Latin music with the entire world."
He ended his message by saying, "Thank you for supporting us, this is only the beginning."
Last night Fonsi and Daddy Yankee hit the stage along with former Miss Universe Zuleyka Rivera, who was featured in their record-breaking music video. 
Watch:
Luis Fonsi Weighs in on "Despacito" Success
The Puerto Rican singer, who was joined by his wife Águeda López, told Ryan Seacrest how he woke up one morning and had the word des-pa-cito stuck in his head. 
"It was born 'Des-pa-cito, vamos a hacerlo en una playa en Puerto Rico.' You know I had to give a shout out to Puerto Rico which is where we're from and that's what the song is about," Fonsi said. "I got to sing with Daddy Yankee, Justin Bieber did the remix. You know all of the planets aligned, and everybody just loved the song."