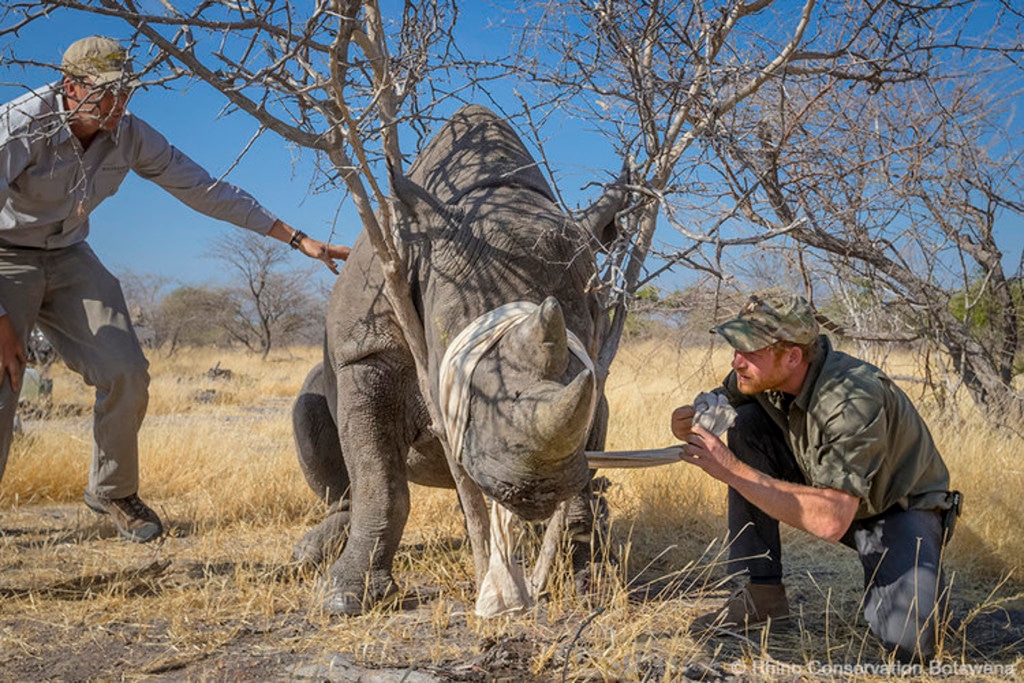 Rhino Conservation Botswana
Prince Harry is ready to experience another adventure in Africa.
E! News has learned the royal family member is in Botswana to do some important work for animals in need.
"Prince Harry is in Africa for a private working trip, focused on organizations working in conservation across the region and learning more about the issues affecting wildlife in the region," a Kensington Palace source shared with us. "Prince Harry holds official associations with two conservation charities in Africa, as Patron of Rhino Conservation Botswana and President of African Parks."
Earlier this month, Rhino Conservation Botswana did in fact announce that Prince Harry would become a Patron of RCB. With this role, Prince Harry will help raise awareness of the plight of Africa's black and white rhinos and inspire positive action.
"The rhino is one of Africa's most iconic species. This is a black rhino, an animal that deserves the utmost respect, so to be able to be sitting next to her is incredibly special," the prince shared in a short film during his last visit. "The black rhino has been reintroduced into Botswana and its numbers are increasing here, while numbers are decreasing elsewhere. If we can't save these animals, what can we save?"
While Meghan Markle wasn't a part of this trip, she has previously enjoyed time in Botswana with her fiancé.
Last August, the pair headed to Africa to celebrate the Suits star's 36th birthday. In addition to celebrating with friends, the couple also traveled to Okavango Delta that is known as one of Botswana's last remaining great wildlife habitats.
And when news broke of the duo's engagement, E! News learned that Meghan's ring features a center stone from Botswana that has truly been a special place for Prince Harry since he was a child.
"I've been lucky enough to visit Botswana for more than 20 years and am incredibly fortunate to be able to call it my second home," Prince Harry previously shared. "Being Patron of RCB is an opportunity to give something back to a country that has given so much to me. It's about time we start celebrating and supporting the countries that are taking the lead in conservation."