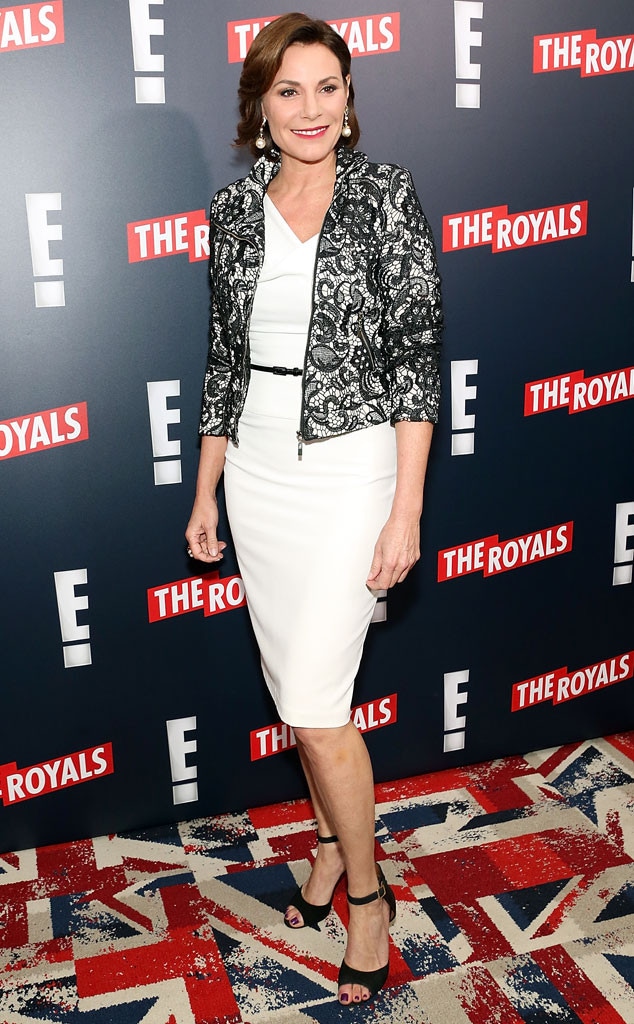 Monica Schipper/FilmMagic
After checking herself into a treatment facility in late December following her arrest in Palm Beach, Fla., on Christmas Eve, Luann de Lesseps is back home.
A source confirms to E! News the Real Housewives of New York star left the facility on Sunday after a 21-day treatment and has resumed filming the reality show.
"She sounds amazing. Very clear-headed," the insider added. "She's in a good space right now." 
The reality star was seeking treatment at a rehab center in Jupiter, Fla. A source tells E! News, "She is going to be sober. She's serious about it."
In case you missed it, the 52-year-old RHONY star was arrested in the early hours of Christmas Eve morning. She was taken into custody on charges of battery on an officer, disorderly intoxication, resisting arrest with violence and crimes against a person after reportedly slamming a door and kicking a police officer.
She was released on her own recognizance that same day. Soon after her release, de Lesseps gave a statement to E! News, "This was my first time in Palm Beach since my wedding, and being here brought up long-buried emotions. I want to offer my sincere apologies to anyone I might have offended with my behavior.  I am committed to transformative and hopeful 2018."
Luann made good on her word and check into a treatment facility days later.
Palm Beach Detention Center
According to a police report previously obtained by E! News, authorities in Palm Beach responded to a report of an intoxicated female at the hotel. A security guard said that a woman and another man had trespassed in someone's room while a housekeeping staffer was completing a turn down service. He said he entered and found the two in bed. He said that, for five minutes, he made multiple attempts to get them to leave, then called the police.
The report said that two officers were dispatched to the scene and saw two women inside the room, Luann and a friend named Julie Olson. Both "smelled of an unknown alcoholic beverage, had slurred speech and appeared to be highly intoxicated," the report stated. When an officer asked the women to leave, Julie complied while the reality star allegedly refused and locked herself in a bathroom, refusing calls to come out.
Julie told Page Six the man who was allegedly found in bed with Luann is "a guy [Luann] had previously dated." She also disputed the police's comments about her being in the room with the reality star when cops arrived.
According to the police report, after Luann locked herself in the bathroom, the security guard attempted to unlock the door, after which the reality star finally opened it. One of the officers then attempted to detain her, and she "shoved" him "with an open palm to the chest, then slammed the door" in his face, "striking him in the forehead." The report also states that while she was being placed in handcuffs, she allegedly "resisted by pushing and pulling away" from the officers.
While inside the patrol car, Luann reportedly "slipped out of her handcuffs and attempted to exit the vehicle." The report said she was removed from the car so her handcuffs could be re-secured, and that during this time, she "resisted again by pushing and pulling her arms away" from the officer, who stated that "as I was placing de Lesseps in the back into the vehicle, she stated, 'I'm going to f--king kill you,' and tried kicked the door to keep it from closing." He said the reality star had to "be physically placed in the seat to secure here seatbelt and close the door."
Just over one year ago on New Year's Eve, Luann married Tom D'Agostino in an extravagant Palm Beach wedding. Sadly, the newlyweds filed for divorce seven months later.