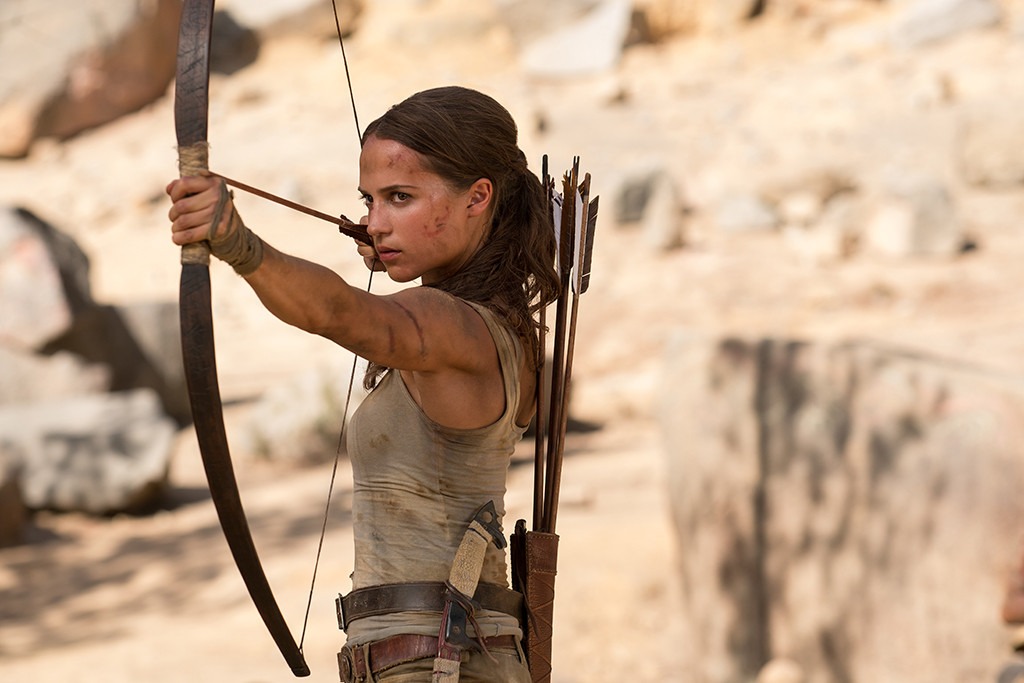 Ilzek Kitshoff/Warner Bros. Entertainment, Inc.
Lara Croft is a survivor, all right.
Warner Bros. released the second trailer for Tomb Raider Thursday morning, set to a dramatic cover version of Destiny's Child's 2001 hit "Survivor." It's an appropriate backing track, as the "fiercely independent" 21-year-old Lara (Alicia Vikander) must use every tool at her disposal to stay alive as she sets off to learn what happened to her father (Dominic West).
"I thought I saw Dad, again," Lara tells her roommate. "I think I'm going mad."
Set seven years after her father's death, Lara goes in search of his last-known destination: "a fabled tomb on a mythical island that might be somewhere off the coast of Japan," according to the film's official synopsis. Facing "extremely treacherous" odds, "the stakes couldn't be higher for Lara. "Armed with only her sharp mind, blind faith and inherently stubborn spirit," the nascent adventurer must "push herself beyond her limits as she journeys into the unknown."
Lara soon learns about an organization called Trinity, whose goal is global genocide. Ever her father's daughter, Lara won't let them succeed. "You messed with the wrong family," she says.
The first Tomb Raider trailer was released in September 2017. Directed by Roar Uthaug, the action-adventure movie also features Walton Goggins, Kristin Scott Thomas and Daniel Wu.
Tomb Raider is set for a March 16 release in the U.S.