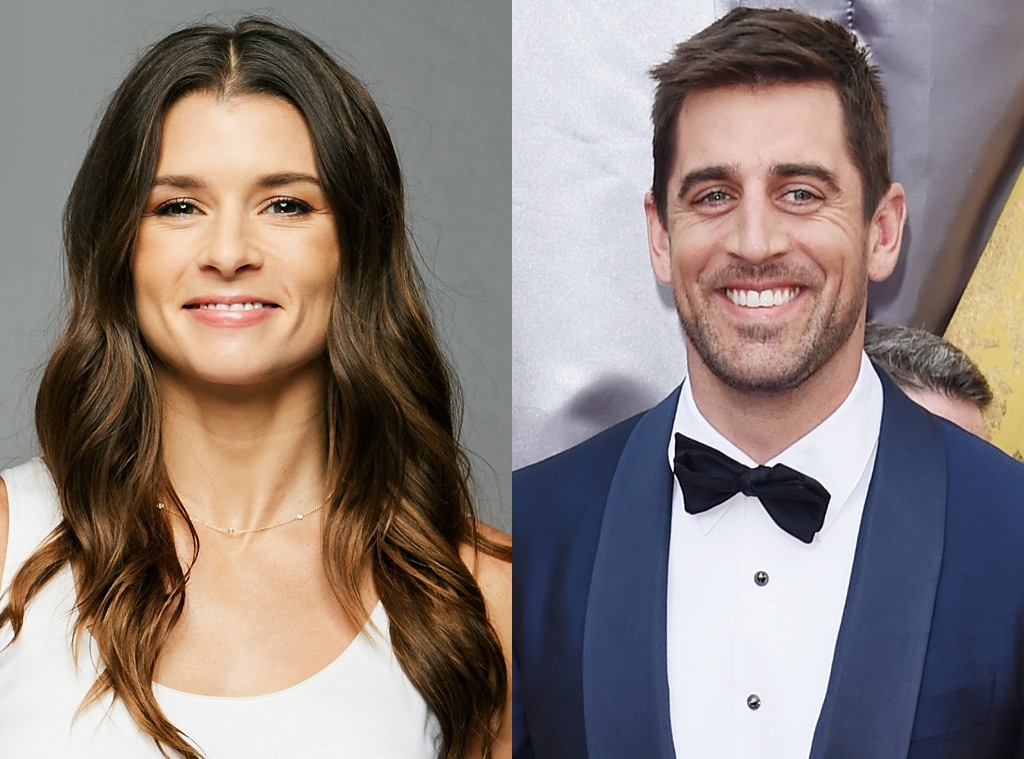 Getty Images
Danica Patrick and Aaron Rodgers are dating.
The NASCAR driver confirmed the rumored romance on Monday.
"Yes, Aaron and I are dating," Patrick told the Associated Press (via ESPN).
According to the ESPN article, Patrick told the AP she met Rodgers back in 2012 when they both attended the ESPYs. Rodgers won the award for Best NFL player that year. Even though she admitted she was a fan of the Green Bay Packers' rival the Chicago Bears, she "told him a long time ago I'd always root for him as a player." 
"Now I am probably going to cheer for the whole team," she told the AP (via ESPN). "Take out the word 'probably.' Now I'm going to cheer for the whole team."
Rodgers previously dated actress Olivia Munn. However, the two called it quits in April after three years of dating. The Green Bay Packers quarterback had opened up about the struggles of dating in the public eye in a cover story for ESPN the Magazine. 
"When you are living out a relationship in the public eye, it's definitely...it's difficult," the athlete told the magazine. "It has some extra constraints, because you have other opinions about your relationship, how it affects your work and, you know, just some inappropriate connections."  
Broadimage/REX/Shutterstock
Rodgers' personal life was also put on full display when his brother Jordan Rodgers went on Jojo Fletcher's season of The Bachelorette and said Aaron no longer had a relationship with his family. His father Ed Rodgers seemed to reiterate this idea in an interview with The New York Times.
"Fame can change things," Ed told the newspaper.
In addition, ESPN reported that Rodgers was once engaged to a woman he knew from high school.
As for Patrick, the racecar driver previously dated Ricky Stenhouse Jr. However, the two ended their relationship in December after five years of dating.
Rumors of Rodgers and Patrick's relationship started spreading early this year. The two were even photographed dining together last week.