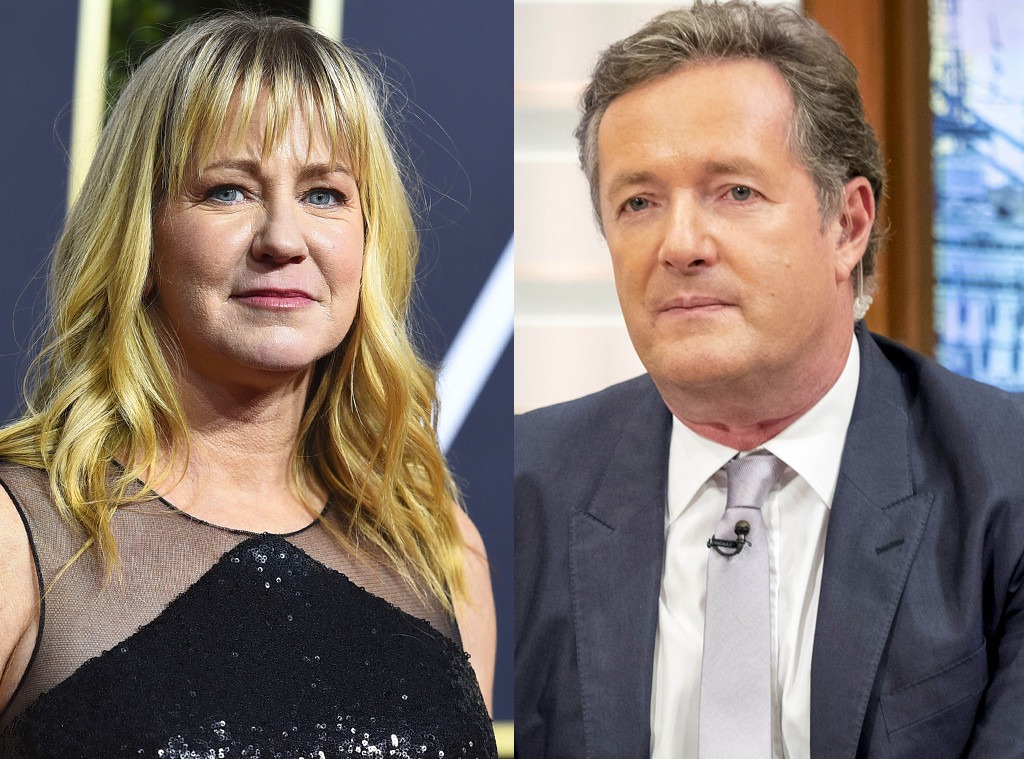 Jordan Strauss/Invision/AP/REX/Shutterstock; Ken Mckay/Rex Shutterstock via ZUMA Press
Tonya Harding nearly walked off the show Good Morning Britain after getting into a heated discussion with Piers Morgan.
Harding has been conducting several interviews with various news outlets following the release of I, Tonya—a film that recounts the famous attack on Nancy Kerrigan that resulted in Harding's ban from U.S. figure skating.
During Monday's episode of the morning show, Morgan accused Harding of now trying to play the victim by telling her side of the story.
"Maybe it suits you to play the victim," he said, "but I think the victim in all of this wasn't you. It was Nancy Kerrigan who had her Olympic dream shattered quite literally in her legs."
Harding then responded, "Thank you so much. I appreciate being on your show, but I think I'm going to have to say have a good night."
After Morgan questioned her decision to end the interview, Harding said she hadn't been allowed to finish her response and proceeded to make her point.
"I think that many people are the victims of abuse every single day and can't stand up for themselves," she said. "People need to be able to understand that we need to stand united and that abuse should not be happening anymore. We all know this." 
Morgan then said Kerrigan was the one who suffered the abuse. 
"Yes, she was," Harding agreed. "But you also have to realize that there's a lot of things going on. People don't seem to understand what I was going through, so that's why I decided to do this movie."
Before ending the interview, Morgan asked Harding if she knew the attack was going to happen all those years ago.
"No, I did not know anything prior," she said. "I did find out after the fact." She also said she had "no knowledge prior."
Harding also spoke about her level of knowledge of the attack to Good Morning America. During the interview, she denied being a part of her ex-husband Jeff Gillooly's and his accomplice Shawn Eckardt's plans to hurt Kerrigan. However, she said she overheard them talking a few months before the incident.
"I did, however, overhear them talking about stuff where, 'Well, maybe we should take somebody out so we can make sure she gets on the team,'" Harding told ABC News' Amy Robach in a sneak peek of the interview, "and I remember telling them, 'What the hell are you talking about? I can skate.'"
I, Tonya has received high praise. Allison Janney recently won a Golden Globe Award for Best Supporting Actress in a Motion Picture for her role as Tonya's mother LaVona Golden.
During an interview with E! News' Jason Kennedy, Janney said Harding's story "is not as simple as what we first thought it was, what we were told to believe in the headlines about her."
"She was up against a lot, and I think she did accomplish an incredible feat as an athlete," she said. "I think she had some questionable people in her life....I don't think we exonerate her exactly but you just have compassion for her."