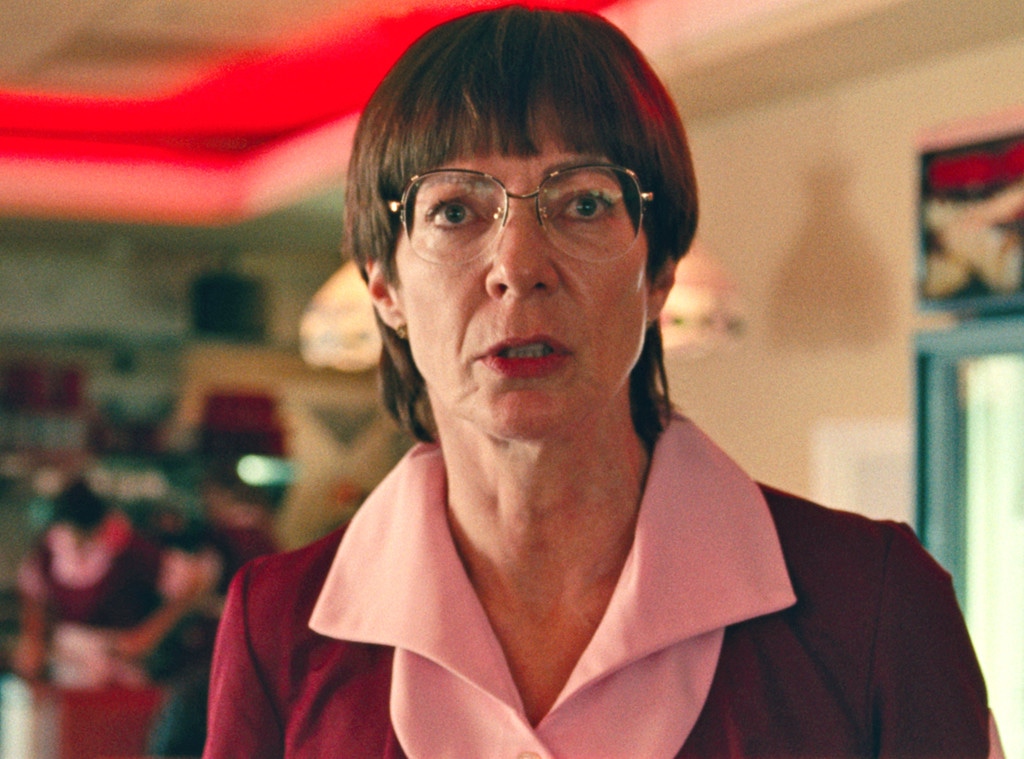 NEON
Allison Janney won the 2018 Golden Globe Best Performance by an Actress in a Supporting Role in a Motion Picture for her performance in the dark comedy biography I, Tonya, marking her first win and sixth nomination, including her first for a movie role.
I, Tonya is based on the life of Olympic figure skater Tonya Harding, played by Margot Robbie, and her 1994 attack on her biggest rival, Nancy Kerrigan. Janney plays Harding's mother, LaVona Fay Golden.
In her speech, she thanked main star Margot Robbie, screenwriter Steven Rogers and other members of the cast and crew as well as Harding. The controversial former skater attended the awards and sat at the table with the actors.
"Tonya Harding is here tonight," Janney said. "I'd like to thank Tonya for sharing her story."
Janney also thanked Robbie for her "unbelievable, brave, fearless portrayal of Tonya," adding, "You set the bar for everyone."
The actress beat fellow stars Mary J. Blige for Mudbound, Hong Chau for Downsizing, Laurie Metcalf for Lady Bird, and Octavia Spencer for The Shape of Water. 
The part of Harding's mom in I, Tonya was written for Janney, whose childhood passion was ice skating.
"I had dreams of being an Olympic figure skater," she told Reuters. "I had a coach, I worked really hard and I trained early in the morning and after school and I was obsessed with it. I was quite graceful on the ice but I'm six feet tall and ultimately didn't think I was going to be able to do the jumps that were required to go to the Olympics."
Janney has in the past been nominated for Golden Globes for her current role on the sitcom Mom and her past performances on the hit drama The West Wing.
The 2018 Golden Globes were presented live on NBC from the Beverly Hilton Hotel on Sunday.