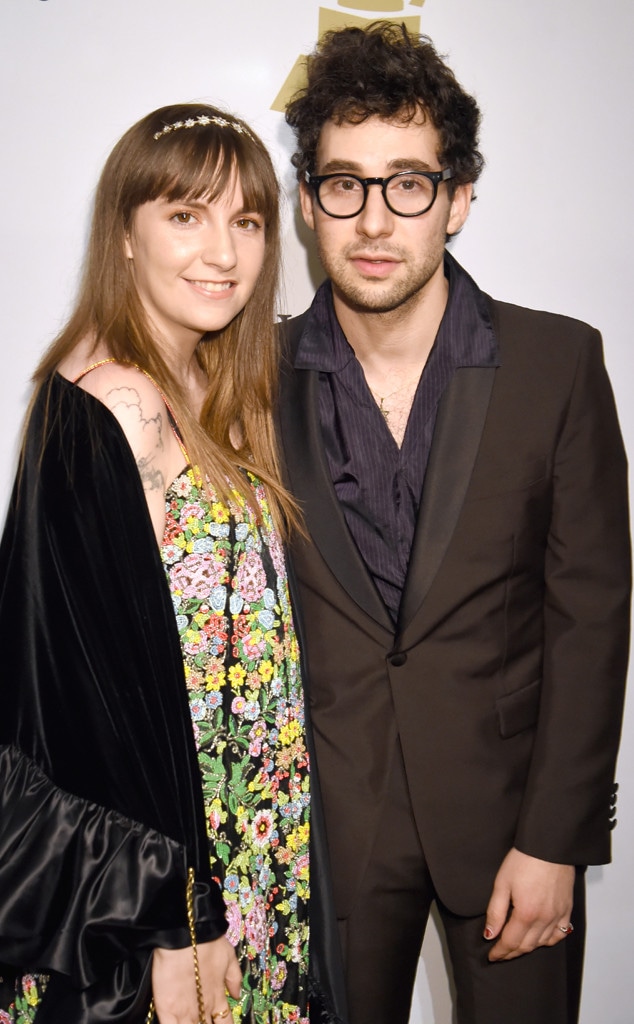 Jeff Kravitz/FilmMagic
It's over for Lena Dunham and Jack Antonoff, a source tells E! News exclusively. 
The Girls star and Bleachers frontman, who first started dating in 2012, broke up in December. "It was mutual," our insider says. "Jack and Lena were growing apart and it just made sense for them to end their relationship where it was." 
Luckily, their split was far from messy, as the source adds, "They want the best for each other no matter what. They are both moving on."
A rep for both stars confirmed the split to E! News. 
Dunham and Antonoff attended their last public event together almost one year ago at a Grammys pre-party. In October 2017, the actress and social justice activist penned an essay about her former beau for Variety. She wrote in part, "It's safe to say that before Jack my life was full of far fewer sights. He showed me the importance of making political statements using your public platform. He showed me the joy of collaboration."
Jason Merritt/Getty Images for The Rape Foundation
Dunham has long joked about their not-so inevitable walk down the aisle, telling E! News in 2015, "I love my boyfriend. I'm very lucky to call him my life partner, but you will sooner see me pregnant with twins."
Only months ago, the 31-year-old revealed on Twitter that she'd mistakenly thought she overheard Antonoff talking about popping the question.
"I thought Jack was furtively planning a proposal to me with his sister and he just admitted I actually caught him 'talking s--t' about me!" she shared online. "Now I literally can't sleep cuz I'm laughing too hard and I am also keeping him awake... 5.5 years, no rock and you know what? It's real nice."
Lena and Jack were set up on a blind date more than five years ago. "I told Lena everything about my whole life, because when you really like someone, you want them to know everything about you," Antonoff told New York Magazine in 2014 about their meet-cute.
The actress famously said she wouldn't marry until gay marriage was made legal in the United States.
"The idea of having a celebration that can't be fully shared among all the people in my life and all the people that we love just doesn't really feel like a celebration at all," Lena explained to Ellen DeGeneres in 2015, referencing her relationship with Jack. "So until that's something that everyone can join into with no sense of being left out on any level, politically, emotionally, it's just not something that we're gonna do."
The exes have yet to address the break up publicly.