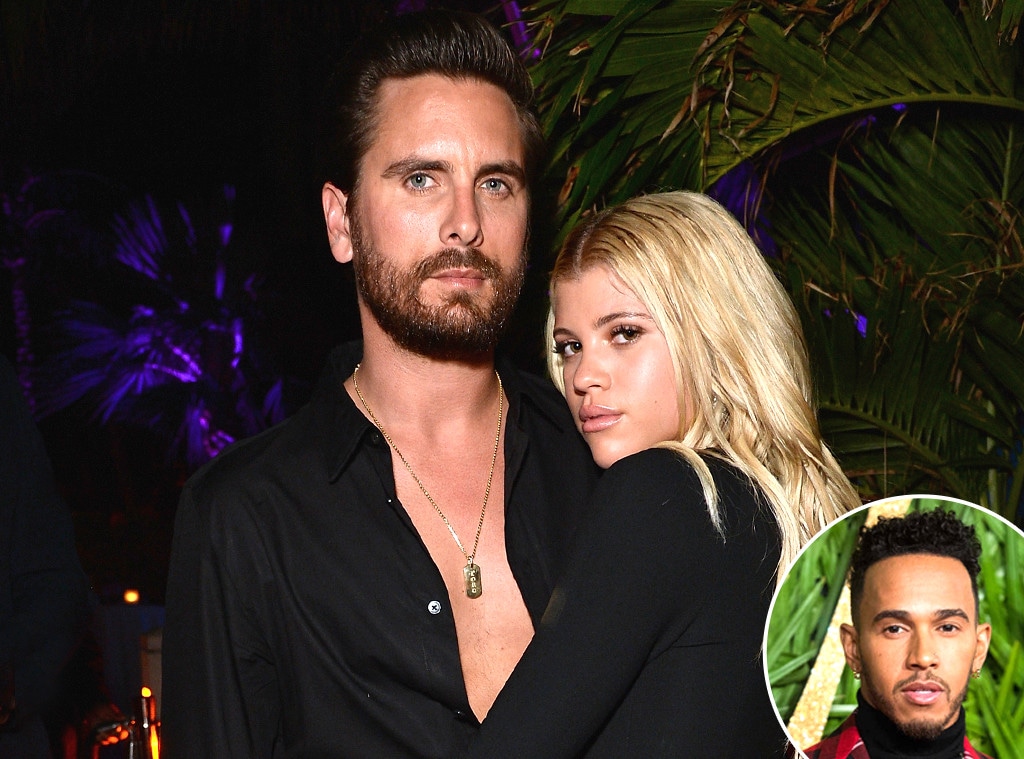 Andrew Toth/Getty Images for Dujour, Samir Hussein/WireImage
Scott Disick isn't the best at hiding his jealousy.
E! News has learned the Keeping Up With the Kardashians star lost his temper when girlfriend Sofia Richie started chatting with her former fling, Lewis Hamilton, over the New Year's weekend.
The couple was up partying in Aspen, Colo., for the holiday when they ran into the British racing driver, who Sofia briefly hung out with in the past. A source tells us they were "never a couple" but "liked spending time together." 
"[They] were never exclusive. Lewis thought she was a cool girl," the insider added. "Lewis and Sofia are still good friends. They are all adults."
Still, Scott didn't like their interaction, losing his temper for a bit.
"Scott got frustrated that they ran into Lewis over the weekend, and that it was unexpected," a second source told us. "He doesn't like surprises and reacts aggressively in situations like that. This isn't the first time that Scott has lost it for a minute."
The insider said that after dating him for several months now, Sofia "knows how to handle him" and was able to "calm him down."
"Everything is fine between the two now," the source explained. "They will get in small fights and are over it within a few minutes. Sofia is definitely a good match for him because she understands him and puts up with his behavior in moments like this."
Another insider echoed that notion, telling us the 19-year-old model acted very "mature."
"Scott gets insanely jealous of all kinds of things and has trouble controlling his emotions," the source said. "He overreacted and got upset over Sofia saying hello to Lewis. He had no problem letting Sofia know he didn't like it. She handled it very maturely and tried to respect his feelings. She knows how to deal with Scott and diffused the situation."
Now, the couple are heading into the 2018 on a new page.
"Things are going well with Sofia and Scott," the insider revealed. "She is really happy with him. They have little tiffs and moments of bickering, but overall things are great at the moment."
PageSix was the first to report the story.