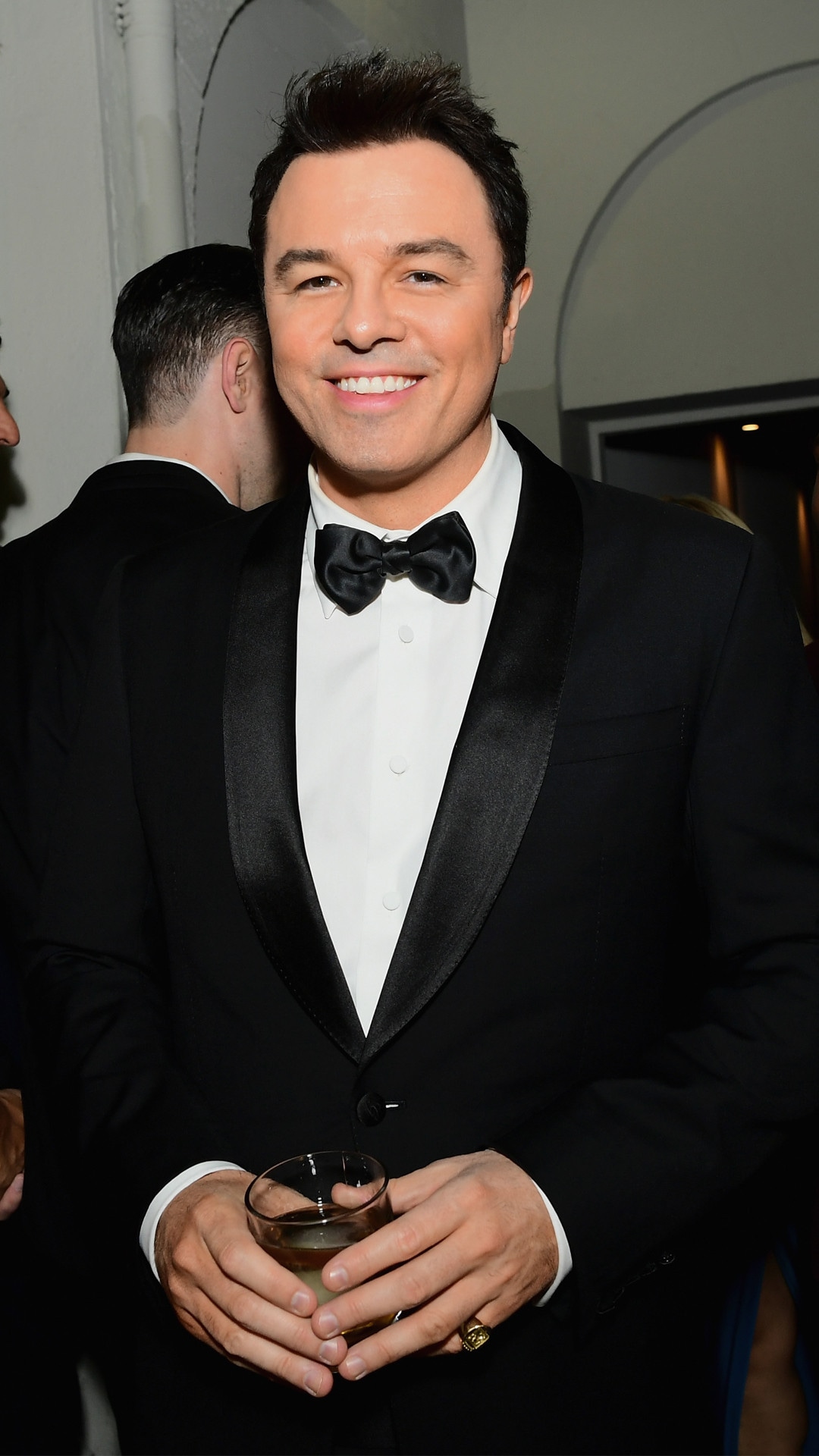 Emma McIntyre/Getty Images
Seth MacFarlane is sharing his thoughts on Family Guy's joke about Kevin Spacey.
In Oct. 2017 Spacey issued an apology to Anthony Rapp, who, in an interview with Buzzfeed News, accused the House of Cards star of behaving inappropriately with him when he was just 14. That same month, a Twitter user discovered a 2005 episode of Family Guy which made a joke about Spacey.
@NumbersMuncher shared a clip from the episode on Twitter, writing, "Family Guy with the Kevin Spacey reference twelve years ago... creepy."
In the clip from the episode, Stewie runs through a store yelling, "Help! I've escaped from Kevin Spacey's basement! Help me!"
While at Fox's day at the Winter TCA Press Tour, the animated show's creator and star, MacFarlane, was asked about the show's Spacey joke and how it made them look like they knew something a long time ago.
"I don't remember who pitched the joke," MacFarlane said. "I remember when it got pitched, that was a rumor I had not heard, but people in the writer's room had. And it had to be sort of explained to me."
Social media has also found other episodes of the show that reference people in Hollywood who have recently been at the center of harassment allegations.
"I think that the myth that Family Guy is this Kreskin-like prognosticator is a little sensationalized," MacFarlane said Thursday. "It's interesting that the narrative that's been decided by others, the idea that Family Guy is this cartoon Ouija Board that predicts these things."
He continued, "I was just watching this all happen from afar. I don't know that there's a lot of research against it. I think it's sort of the modern thing where it's more important to be first than it is to be right. And it gets out there and somebody else picks it up and somebody else picks it up and then it just becomes viral. It's a strange thing to observe. Again, we plan our show the same as anybody else and we make the same topical jokes that The Simpsons does, that South Park does. And you work with what you have, whether that be swirling rumor or…fact."