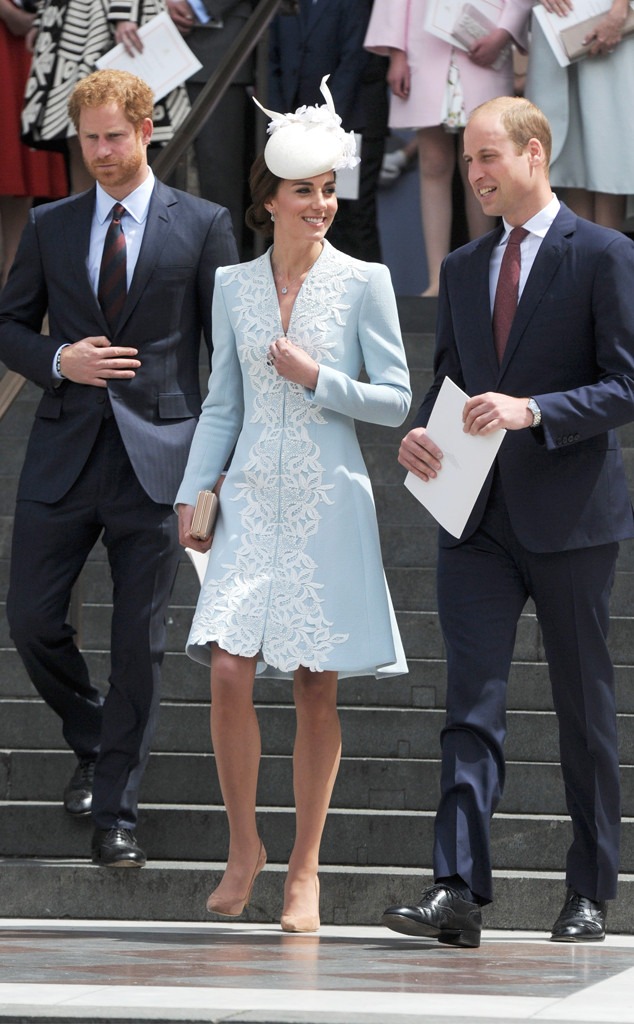 Stuart C. Wilson/Getty Images
Prince Harry attended 139 royal engagements in the U.K. this year, according to a new report.
U.K.'s The Times has revealed the number of official appearances each of the royal family members made in 2017 and Harry has topped his brother Prince William and Kate Middleton. In addition to Harry's 139 domestic engagements, he also made 70 official appearances overseas. 
While William reportedly made 117 appearances in the U.K. and 54 abroad in the past year. And Kate, who is currently expecting the couple's third child and had to miss several events due to Hyperemesis Gravidarum earlier this year, still made 63 appearances in the U.K. in 2017 and 42 abroad.
Mark Cuthbert/UK Press via Getty Images
And although Harry topped William and Kate, Princess Anne is the member of the royal family who made the most official appearances in the U.K. in 2017, making 455 appearances domestically and 85 overseas.
William and Harry's father, Prince Charles, made 374 engagements in the U.K. this year and 172 overseas. Queen Elizabeth II made 296 official appearances this year, according to the report.
This time next year, we'll also get to see the number of engagements Prince Harry's fiancée and soon-to-be wife Meghan Markle will make in 2018.