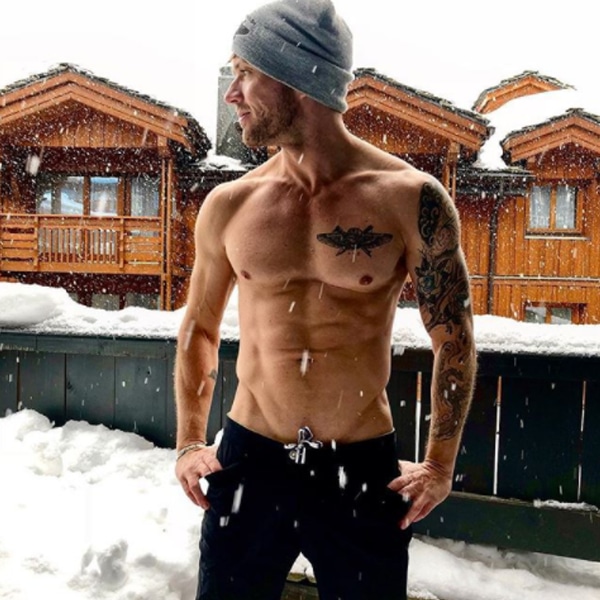 Instagram
While most of us are totally content hiding our winter weight gain under our oversized sweaters (hey! It's for extra warmth, ok?!), Ryan Phillippe is doing just the opposite.
The 43-year-old actor took to Instagram to gift his fans and followers with a little belated Christmas present: a shirtless photo...and not just shirtless, shirtless in the snow!
"Movin snowflakes by the O-Z," he capture the photo, wearing just a pair of black shorts and a grey beanie while flexing his six-pack and showing off his tattoo-covered biceps for the camera.
As for Phillippe's family, his two children with Reese Witherspoon—Ava Phillippe and Deacon Phillippe—spent the holidays at home with their mama.
Witherspoon took to Instagram to share a couple photos from the family's holiday together. 
"From our family to yours… Merry Christmas everybody," she captioned the photo collage alongside the hashtag, "#ChristmasEve."
Ava also shared a photo with her little brother.
"Happy Happy Holidays," she wrote alongside the snapshot of the duo's Polaroid photo.
See how more stars celebrated the holidays by scrolling below!
Which celebrity holidays celebrations would you like to crash? Sound off in the comments below!