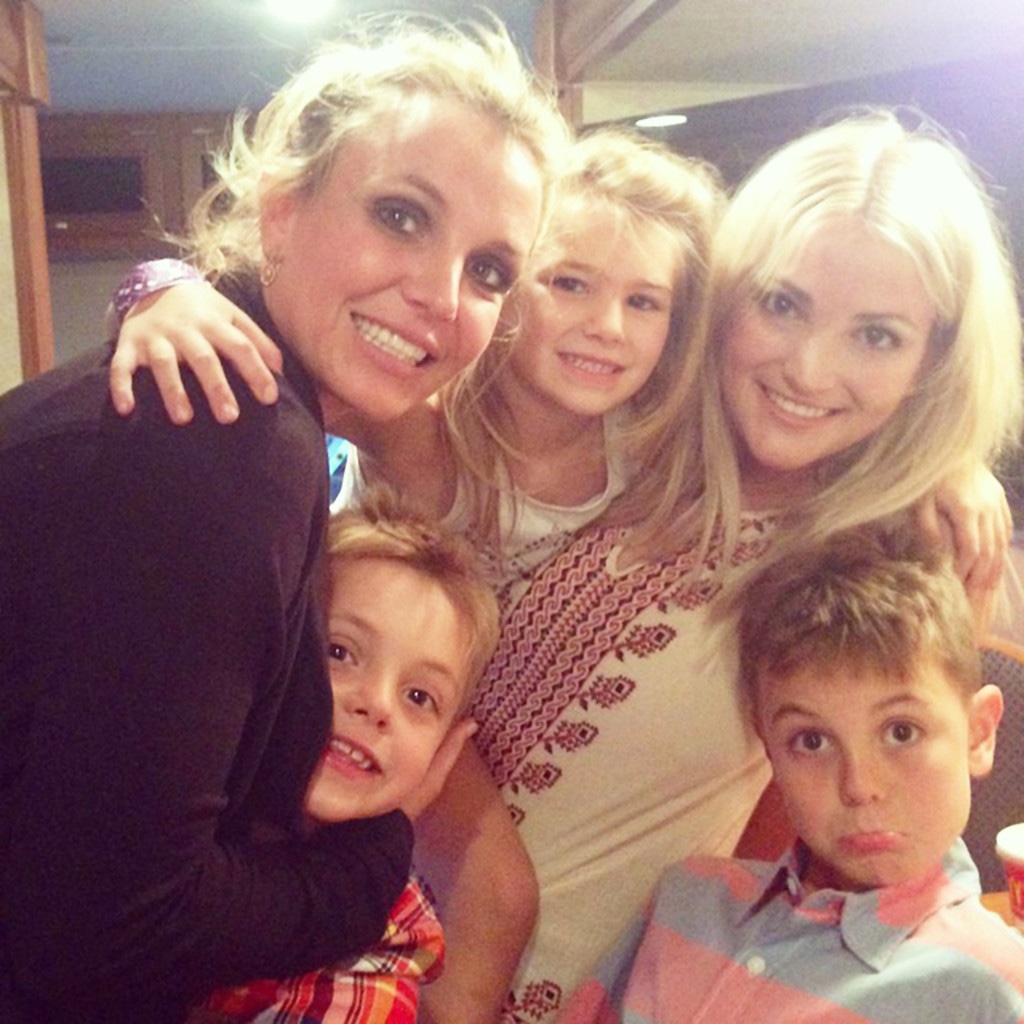 Instagram
This holiday season, Jamie Lynn Spears is giving thanks for her very own miracle. 
The singer paid tribute to daughter Maddie Aldridge and two individuals who helped save her life after she suffered serious injuries in a February 2017 ATV accident, posting a heartfelt message and photo to Instagram on Monday. 
"The hardest milestone me and my family have ever faced was almost losing our beautiful Maddie," Spears wrote, "but thanks to God and the two angels in this picture we were able to celebrate Maddie turning 9 years old all together." 
She continued alongside the photo of Maddie at her birthday celebration over the summer, "This milestone became a true miracle, and we are forever grateful for that. #12DaysOfJLS"
At the time of the accident, Maddie was riding in an ATV in Kentwood, La. when it flipped over into a pond. She was reportedly submerged under water for several minutes and unconscious before being airlifted to the hospital.
Five days later, Maddie was released from the hospital with her famous mom and stepfather, Jamie Watson, by her side. 
In the months that followed, Jamie Lynn helped her little girl get acclimated back into daily life by returning to school for Valentine's Day celebrations, participating in Ash Wednesday festivities and visiting Disney World with Aunt Britney Spears and her cousins. 
Spears, 26, said she was living a "mother's worst nightmare" at the time of Maddie's accident, adding on social media at the time, "I'll never stop thanking each of you for your prayers, because we recognize the miracle it created. We are beyond blessed, and we will NEVER forget y'all, and God's unbelievable mercy."
The star's emotional Instagram message comes as she wraps up the year with a look back at 12 major milestones in her life. Of course, Jamie Lynn couldn't help but look back on her Zoey 101 days, her wedding day and the moment she became a mom.  
In Jamie Lynn's words, "Some milestones we never see coming, but I'm so blessed that I­t­ did. Maddie is the biggest blessing in my life so far #12DaysofJLS"