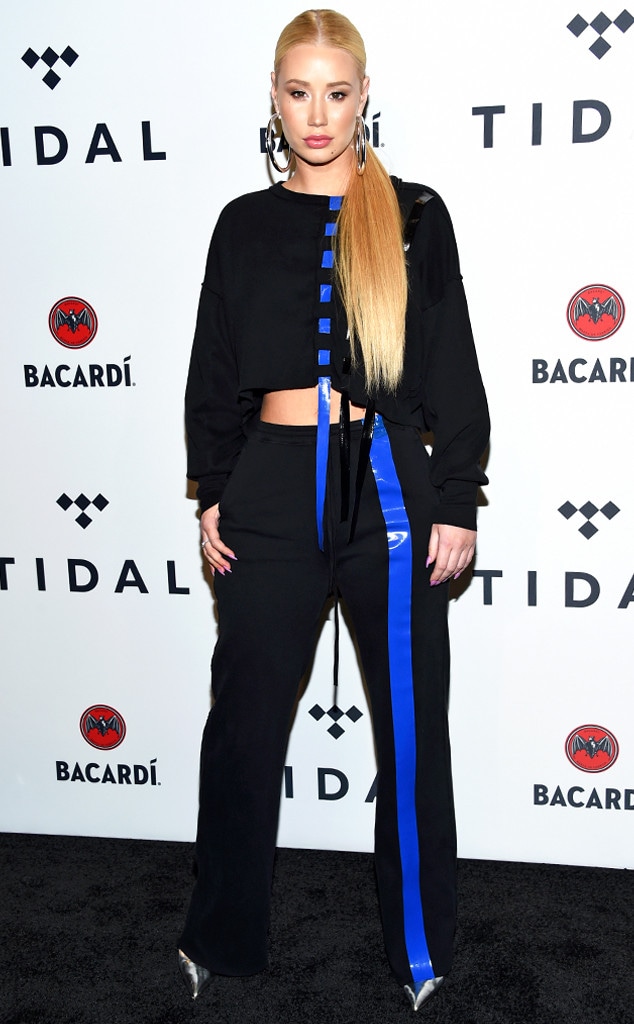 Evan Agostini/Invision/AP
Iggy Azalea clapped back at The Daily Mail after the media outlet reported she enjoyed a dinner date with her ex Nick Young.
The publication shared photos of the two stars exiting Craig's restaurant on Sunday; however, the "Fancy" artist claimed the encounter was just a coincidence.
"The unfortunate thing about LA is there are not that many places people eat," she tweeted on Monday. "You can be in the middle of one of the most important dinner meetings of your life; and randomly your ex and all his friends walk in the same place."
She also had some choice words for the article's author Ryan Smith.
"Ryan Smith @ TheDailyMail i hope all your christmas gifts contain boxes of dried up chips of dog sh-t for trying to imply i would EVER, EVER have a dinner date with my ex who created a full human behind my back," she tweeted.
A second tweet read, "Ryan Smith of the daily mail; i curse you to cut your finger open deeply every year on a broken christmas ornament."
The "Black Widow" artist also posted a series of GIFs to make her point clear.
"i had my meeting, ate yummy food and then my ex randomly just happened to walk in the same place with some of his team mates a few mins before i left," she further explained in a tweet. 
The Daily Mail has since updated its story.
Young proposed to Azalea back in 2015. However, the former flames broke up in 2016. Young had been at the center of an alleged cheating scandal after a video surfaced in which he referenced being unfaithful.
"Unfortunately, although I love Nick and I have tried and tried to rebuild my trust in him—It's become apparent in the last few weeks I am unable to," she wrote on Instagram at the time of the split. "I genuinely wish Nick the best."
She continued, "It's never easy to part ways with the person you planned you're entire future with, but futures can be rewritten and as of today mine is a blank page."