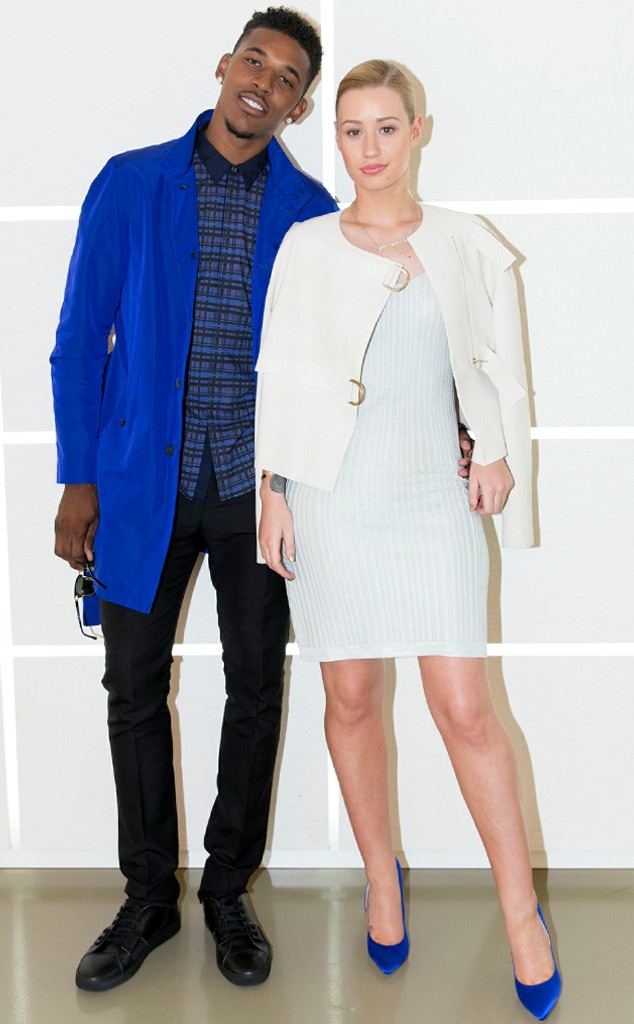 Courtesy Calvin Klein
Another Hollywood couple has called it quits.
Iggy Azalea took to Instagram Sunday afternoon to give fans an update on her relationship with Nick Young. By the sounds of it, this pair is no longer together.
"Unfortunately, although I love Nick and I have tried and tried to rebuild my trust in him—It's become apparent in the last few weeks I am unable to," she shared in a statement. "I genuinely wish Nick the best."
She continued, "It's never easy to part ways with the person you planned you're entire future with, but futures can be rewritten and as of today mine is a blank page." Nick would later tweet out, "single." 
Earlier this spring, Nick was the focus of an alleged cheating scandal after video footage surfaced showing him making references to cheating on the singer.
Most recently, fans were speculating that there was trouble between the twosome when Iggy celebrated her birthday with close gal pals on a vacation without the athlete. The "Team" singer also was seen without her massive diamond sparkler in several of her Instagram photos.
Iggy has been open about her road to marriage (or the likelihood of that) on social media as well as in past interviews.
In fact, she opened up on The Bert Show about her future with Nick, saying, "I'm still figuring it all out…I think last year, the year that I had, has kind of taught me maybe it's best to just wait until it's like a little more past tense before you kind of speak about necessarily how you feel about something."
This past March, the Australian rapper also explained during an interview with Ryan Seacrest that she and the NBA player had postponed their wedding plans.
"I'm planning my wedding, actually moved my wedding 'cause I have to tour so my wedding plans are changing," she said. "It was going to happen at the end of the year but now I have to go to work so we'll probably have to wait until the end of the next basketball season to do that. So that kind of is a bit sucky, but it's alright."  
Iggy later spoke candidly to Ellen DeGeneres about her fiancé's scandal and explained that they were doing OK. "We're good. There isn't [controversy] at home just on the Internet," she shared.
The Hollywood couple got engaged last June after the athlete proposed to the Aussie rapper during the party for his 30th birthday.
"It was a beautiful celebration for Nick with only his close friends and family," a source shared with E! News during happier times. "Nick completely surprised Iggy with the proposal. She was shocked and so excited and emotional at the same time."