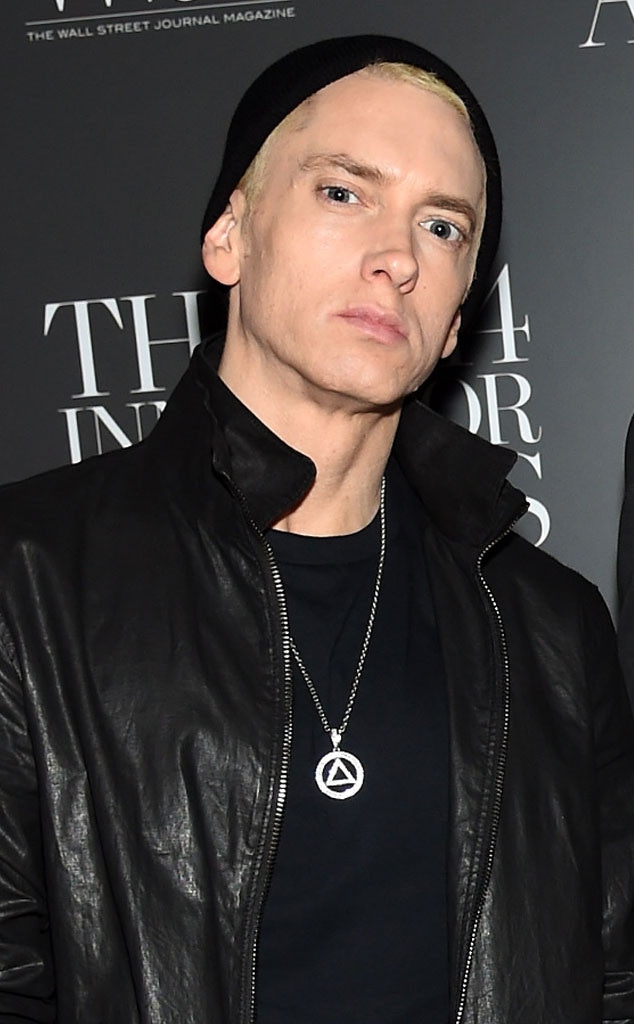 Jamie McCarthy/Getty Images
If you can't beat 'em, join 'em!
Ever since rapper Eminem released his song "Lose Yourself" for the 2002 film 8 Mile, fans have made countless memes and punchlines about one particular lyric. In the song, Eminem's persona is so nervous for a rap battle that he has "vomit on his sweater already, mom's spaghetti."  And thus, the Oscar-nominated song also became an Internet sensation.
Now it looks like Eminem is joining in on the laugh.
To celebrate his ninth LP release, Revival, Eminem is hosting a pop-up in Detroit at The Shelter Club. On Friday, Saturday, and Sunday between 10 a.m. and 5 p.m., the shop will feature the album, exclusive merchandise and the famous "mom's spaghetti" for just $5 ($8 with meatballs).
Eminem took to Twitter with the special announcement, posting a photo of the menu and saying, "Detroit! Come vomit up some spaghetti with me this weekend at our official Revival pop up." 
Aside from his album release, Eminem has had a very busy year. He got the most attention for his November mash-up performance on Saturday Night Light and his freestyle rap directed at President Donald Trump during the BET Hip Hop Awards.
Since it's his first LP in four years, fan are pretty excited. Add in a bowl of spaghetti, hold the vomit and we're in!