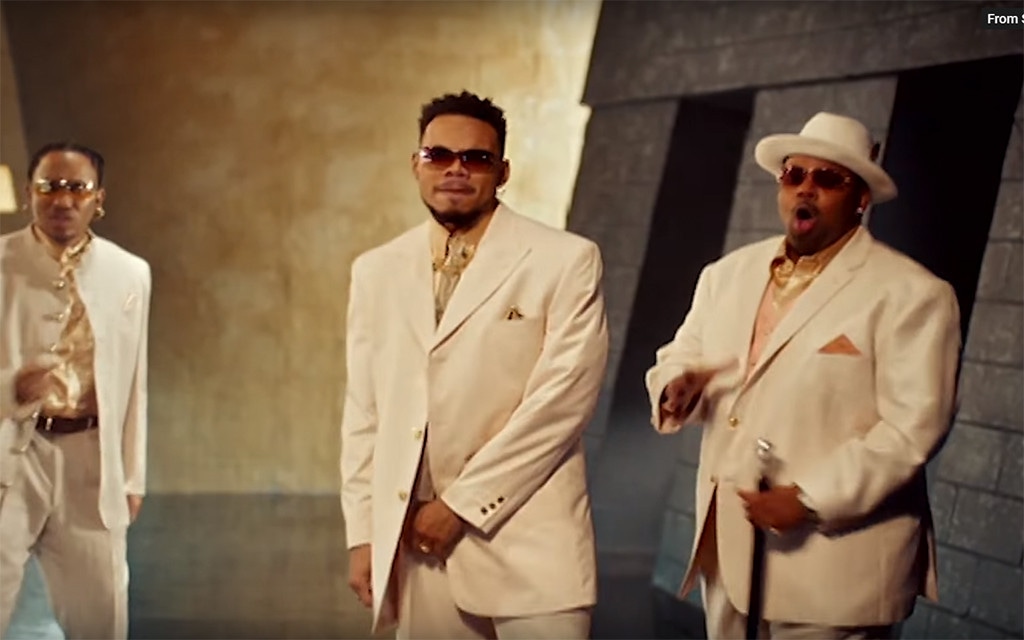 NBC
Chance the Rapper brought some serious nostalgia during his Saturday Night Live hosting debut.
He took part in a variety of sketches, including a prerecorded music video that has gone viral and shows him part of the fictional '90s R&B-style boy band De-Von-Tré, along with SNL stars Kenan Thompson and Chris Redd.
They perform a song titled "Come Back, Barack," in which they express their wish for former President Barack Obama to return to office and replace President Donald Trump, who like many U.S. leaders, SNL has often mocked.
Same lyrics include, "So come back, Barack / Even though it's not allowed / We want you back somehow / I need you in my life / So come back, Barack / We didn't know just what we had / Now things are looking bad / Like really bad, like World War bad, like nuclear bad / So come back, Barack."
Fans compared the sketch to videos from the likes of Boyz II Men and K-Ci & JoJo.
On the show, Chance also took part in a sketch titled Family Feud: Harvey Family Thanksgiving and Career Day, in which he played a grade school students who is overly excited about his dad's Career Day presentation.
In another skit, Chance played a New York Knicks reporter who is forced to cover a hockey game. Another sketch saw him, Leslie Jones, Thompson and Redd) criticize Bruce Wayne (Beck Bennett) about Batman.
Eminem was the musical guest and performed a medley of his new track "Walk on Water" and past hits "Stan" and "Love the Way You Lie," featuring Skylar Grey.