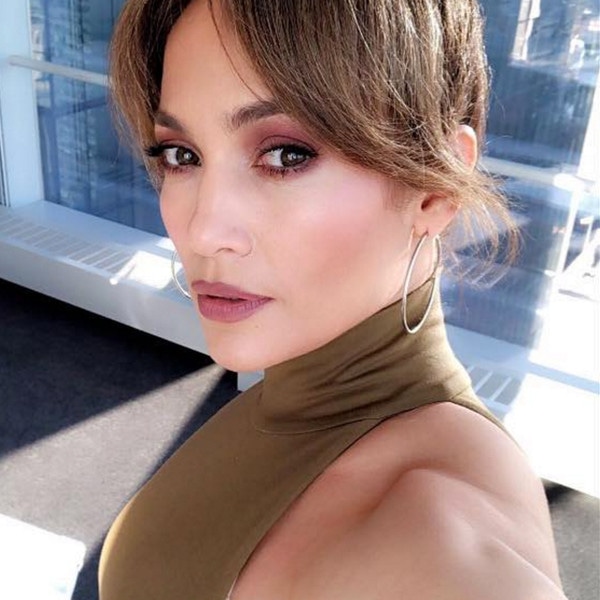 Instagram
Curtain bangs are officially a thing. 
In contrast to other bang styles, this trend isn't about how you cut your fringe—it's about how you style them. Instead of leaving bangs hanging, celebs like Jennifer Lopez are parting them near the middle, and draping them toward the sides of their face...like curtains. 
"Regardless of hair texture, everyone should think about making a 'C' shape when styling curtain bangs," runway hairstylist Emily Heser of Cutler Salon said in an email. To get the look, wrap your hair around a circular brush, then use a hair dryer to "push the hair from one side to the other to break up any existing part and [creating] a neutral root direction." 
The resulting look resembles a "wash 'n go" style. It looks effortless with a laid-back edge, perfect for the It Girl that doesn't want to look like she's trying too hard. And, it's taking Hollywood by storm.
Check out the celebrities rocking the look below!