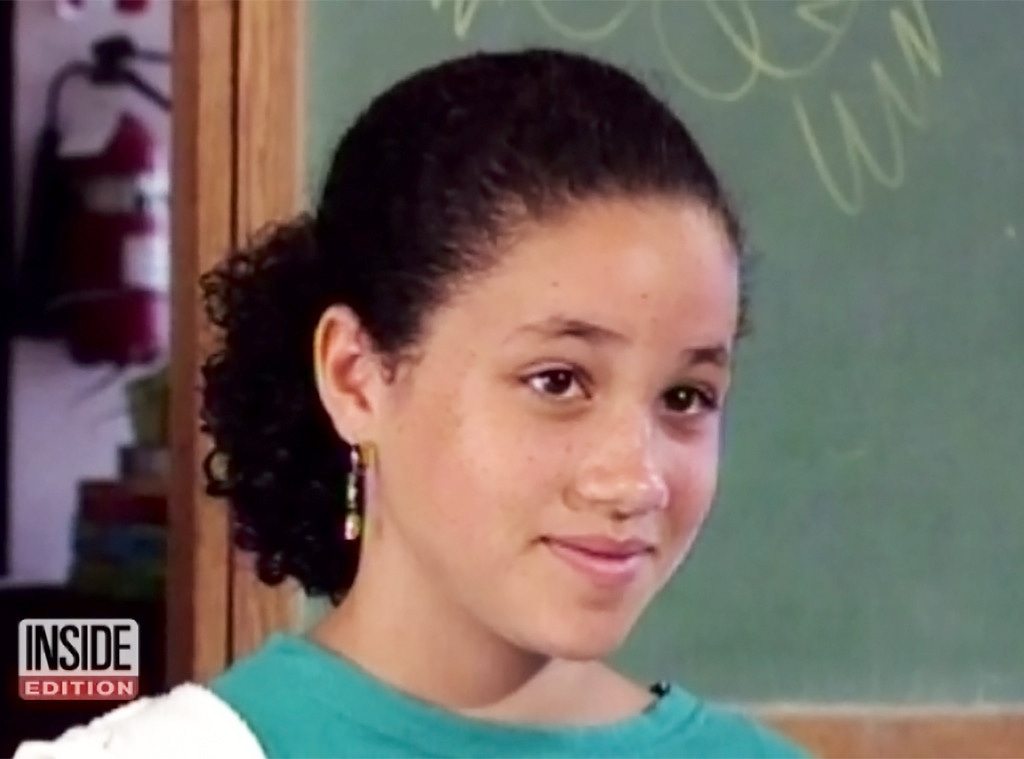 Inside Edition/YouTube
Meghan Markle was ready to be a role model for kids across the world, even at the young age of just 11-years-old.
Way before she became engaged to Prince Harry and even before she starred as Rachel Zane on Suits, Markle was taking a stand against the 'sexist' language that businesses used when discussing common household products, like Procter& Gamble's Ivory dishwashing soap.
The commercial for the dishwashing soap offended her when she heard, "women all over America are fighting greasy pots and pans."
In a speech at the United Nations, nearly 22 years after seeing the commercial, Markle recalled thinking, "It just wasn't right and something needed to be done."
Markle says that when she and her classmates saw a commercial for the dishwashing soap, she became "shocked and angry" by their portrayal of gender roles—and also by two of her male classmates who joked that women "belong" in the kitchen.
When she went home to tell her parents, her father took the incident and turned it into a learning moment, encouraging her to stand up for her beliefs and write a letter "to the most powerful people" she could think of.
Jeremy Selwyn/Evening Standard/PA Wire
And after sending out an impassioned letter to Procter & Gamble, as well as such famous figures like celebrity attorney Gloria Allred, Hillary Clinton and Nick News anchor Linda Ellerbee, Markle set in motion a change to the way that products were marketed. The commercial was edited to say, "People all over America are fighting greasy pots and pans."
Her activism was highlighted in a 1993 interview for Nick News with Ellerbee and Markle effortlessly explained her motivations, saying, "I don't think it is right for kids to grow up thinking that mom does everything…If you see something that you don't like or offended by on television or any other place, write letters and send them to the right people and you can really make a difference, not just for yourself but for lots of other people."
Press play on the video above! Can England's future princess be any more perfect?