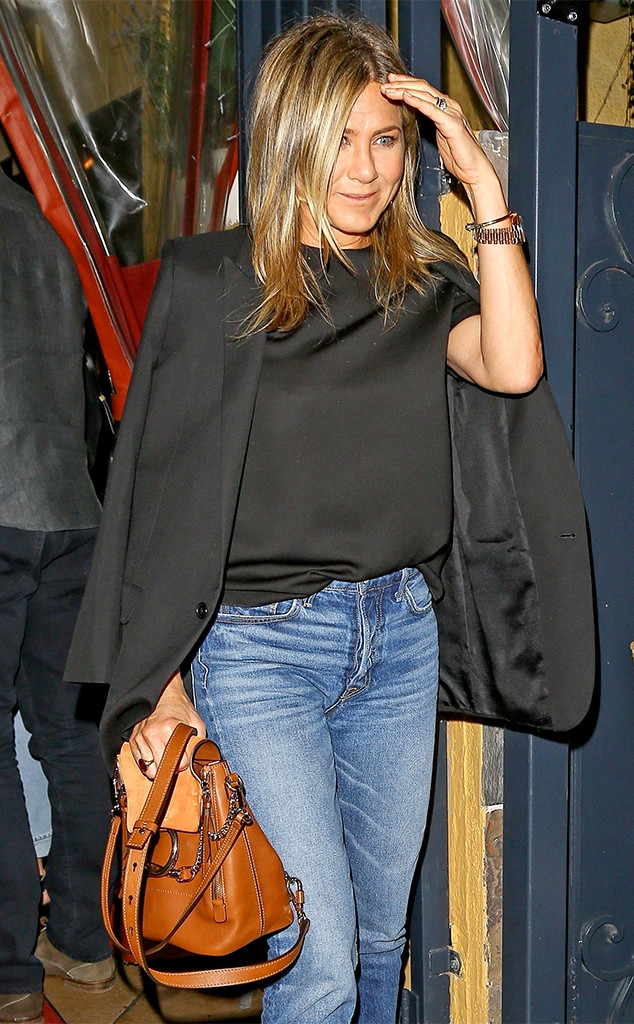 Maciel / GICE / Max Lopes / BACKGRID
We know Jennifer Aniston. We love Jennifer Aniston. But lately it seems like we haven't seen much of Jennifer Aniston.
There was a time when the A-lister was ubiquitous. During the height of the Friends frenzy, naturally, but also in the years following the series when she was fronting practically every romantic comedy to hit theaters and covering nearly every magazine to hit newsstands. For the better part of the last decade it wasn't unusual to see her starring in two or three blockbusters a year—complete with the full promotional rounds.
But now, as 2017 comes to a close, it's clear that Aniston is re-calibrating not only her career but her entire life in Hollywood. It begs the question: Is she giving up her movie star status?