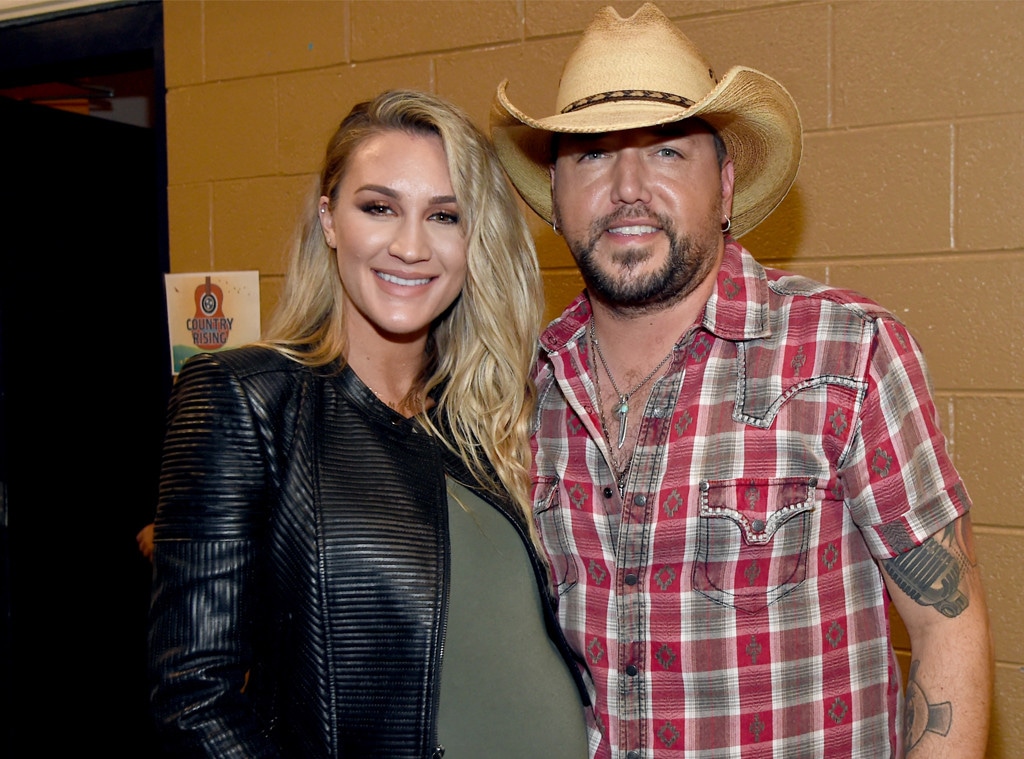 Rick Diamond/Country Rising/Getty Images
A little guy has arrived for Jason Aldean and Brittany Aldean!
The country crooner is officially a dad times three after his wife of nearly three years gave birth to a baby boy named Memphis Aldine Williams. The newborn is Aldean and Kerr's first child together. 
"So blessed today to see my little man come into the world," Jason wrote on Instagram Friday. "In a year that has been a roller coaster ride, this is what its all about. I cant wait to see what life has in store for this kid. Memphis Aldean... 9lb 5 oz. #mamawasarockstar"
The couple first publicly revealed they had a little one on the way in May. "This was the hardest secret we've ever had to keep," Brittany announced on social media at the time. "This journey for us has been full of many happy times & also many tears…The biggest rollercoaster we have ever been on, without a doubt! All of the moments of heartache were followed by the biggest blessing in the entire world!! We will never take one moment for granted & can't wait to meet you, sweet baby!!!"
Brittany added in her own birth announcement post, "Memphis Aldean Williams Born today at 1:29PM weighing 9lbs 5oz There are truly no words for the love we feel Thanks for the amazing support @jasonaldean and enduring all the hand squeezing and nail digging... HANDS DOWN THE HAPPIEST DAY OF MY LIFE!!!"
On Saturday Brittany posted a new photo of her little guy with the caption, "My world."
Michael Loccisano/Getty Images For CMT
Later that month, the couple revealed the sex of their baby with help from a few blue confetti-filled balloons and Aldean's two daughters, Keeley and Kendyl, from his first marriage to Jessica Ussery. 
However, coming up with a name for their newborn proved to be a bit more challenging. "You know it's funny, we found out picking a name for our son has been tougher than we thought," Jason said in an interview with Field & Stream. "Names that I liked, she didn't like and names she liked, I didn't like."
The two eventually decided on a moniker with special meaning behind it: Memphis. "I've always been a big Elvis [Presley] fan," he explained on Country Countdown USA of Presley's longtime home city. "I just wanted him to have a name that wasn't common. I think it's unique enough." 
As for the baby's middle name, the youngster will follow in his father's footsteps with his same middle name, Aldine. 
Well, we're sure the new mom and dad can't help falling in love with their new bundle of joy. Congratulations!