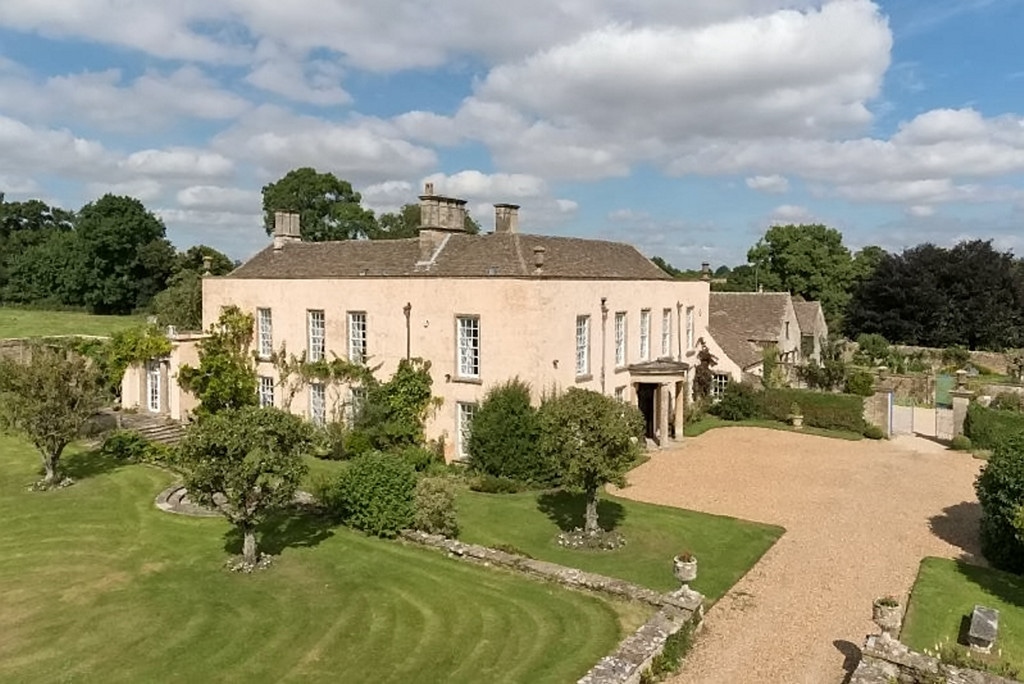 Woolley & Wallis / SWNS.com
First comes love, then comes marriage, then comes...a countryside mansion? Maybe for Prince Harry and Meghan Markle!
As fans of the royal family remain abuzz over the newly engaged pair, some reports are speculating the two will eventually call this multi-million dollar countryside manor a home. While it has already been confirmed that the future husband and wife will reside at Prince Harry's Nottingham Cottage at Kensington Palace after their wedding, they may later establish some roots in Cotswolds, near where the prince spent some of his childhood, Prince Charles' Highgrove House residence. 
The name of the property is Luckington Court, tucked privately into the Cotswolds village of Luckington. With eight bedrooms, seven bathrooms and roughly 157 acres of property, the Tudor-style dwelling house sounds perfectly fit for a prince and his bride. 
Woolley & Wallis / SWNS.com
Much like the couple, the mansion has both British and TV show roots as the house's exteriors and interiors were used to portray the Bennet family's home in the BBC series, Pride & Prejudice. 
While there's some speculation that the approximately $10.35 million rural residence reportedly went off the market just as the two announced their engagement, only time will tell if their future includes Luckington. Perhaps it will be a wedding present from Queen Elizabeth II, just like she gifted Anmer Hall to Prince William and Duchess of Cambridge Kate Middleton for their nuptials. 
If they do decide to move in at any point, the structure certainly lends itself to starting a family. After all, there are eight bedrooms and plenty of grass for any future youngster to run around in. 
Of course, there's a wedding to plan first. As Prince Harry said during their first joint interview on Monday, "I think one step at a time and hopefully we'll start a family in the near future."