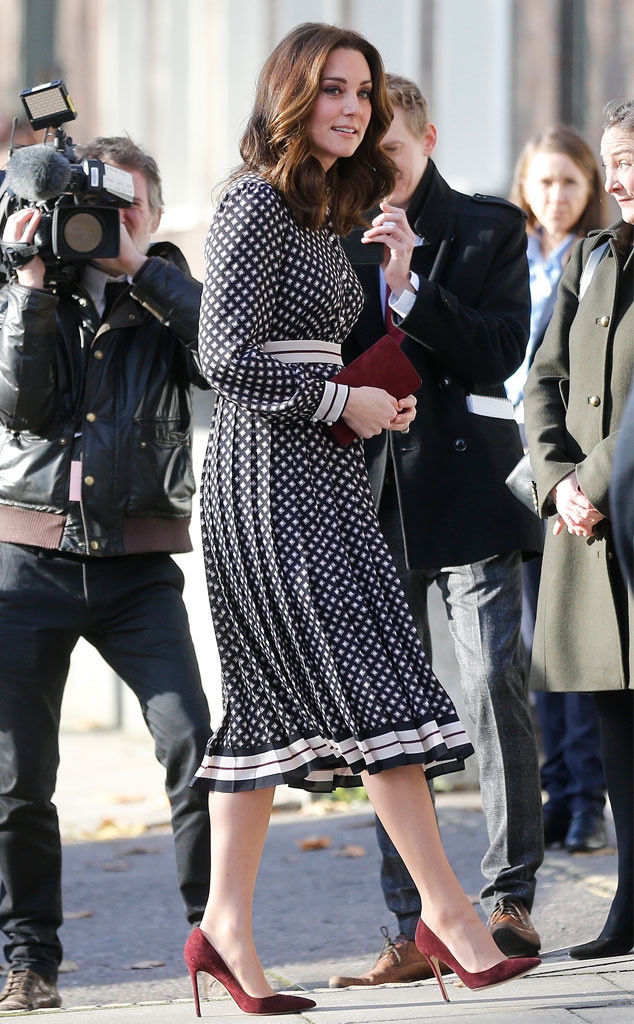 AP Photo/Frank Augstein
Kate Middleton has a lot to look forward to in the spring of 2018.
In addition to welcoming her third child with Prince William, she will also attend Prince Harry's wedding to Meghan Markle. (Whether she will be involved is, at this point, a mystery). During an appearance at the Foundling Museum in London Tuesday, Kate spoke about her brother-in-law's recent engagement, which Clarence House announced a day prior. "William and I are absolutely thrilled," the Duchess of Cambridge said. "It's such exciting news. It's a really happy time for any couple, and we wish them all the best and hope they enjoy this happy moment."
Kate's comments echoed the joint statement she released with her husband Monday. "We are very excited for Harry and Meghan," the royal couple said (via Kensington Palace). "It has been wonderful getting to know Meghan and to see how happy she and Harry are together."
Harry and Meghan sat down for an interview with BBC News Monday, in which they spoke about how the TV star ingratiated herself into the royal family. Harry kept his romance under wraps for some time, but his brother and sister-in-law were "longing" to meet the Suits actress.
"I'd been seeing her for a period of time when I literally didn't tell anybody at all," Harry said. "And then William was longing to meet her, and so was Catherine..." Meghan added that Kate, who married into the royal family in April 2011, has "been wonderful" over the last 18 months. Harry agreed that both Kate and William have been "amazing" and offered "fantastic support."
Regarding Queen Elizabeth II and Prince Philip, Harry joked, "They've known for quite some time, so how they haven't told anybody is again a miracle in itself." His grandmother's corgis took to Meghan "straight away," Harry added. "I've spent the last 33 years being barked at. This one walks in—absolutely nothing!" Meghan, who has rescued a Labrador-Shepherd and a Beagle, admitted some of the corgis were "just laying on my feet during tea. It was very sweet."