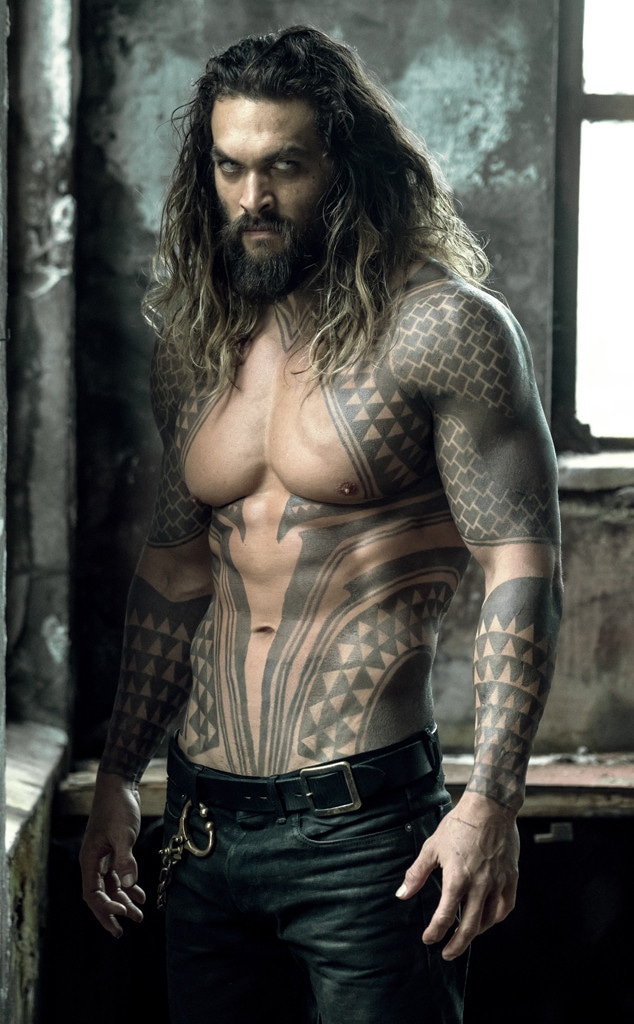 Warner Bros. Entertainment, Inc./Ratpac-Dune Entertainment, LLC/Ratpac Entertainment, LLC
Jason Momoa is in no mood to deal with negativity.
In light of Justice League's less-than-impressive debut weekend at the box office, the star—who played the role of Aquaman—told Entertainment Weekly that he was pretty upset when he heard about the reception of his new film and that he'd rather ignore the critical chatter.
"I try to stay the f--k away from what people say," the actor said. "Some of my friends said, 'Justice League isn't doing well' and it kind of bummed me out. But I didn't want to look it up. I don't want to look up the bad and the negativity. I don't think that's useful; it doesn't help."
The Warner Brothers' DC Extended Universe film, which released on November 17th, reportedly cost around $300 million to make, but collected just $94 million in its opening weekend in North America. In comparison, rival franchise Marvel earned $121 million in its' opening weekend in North America for Thor: Ragnarok earlier this month.
Despite some of the film's underwhelming reception, Momoa told EW that he has seen the film twice already and that he "loved it the second time even more."
Warner Bros. Entertainment, Inc./Ratpac-Dune Entertainment, LLC/Ratpac Entertainment, LLC
The former Game of Thrones star appeared alongside Gal Gadot as Wonder Woman, Ben Affleck as Batman, Henry Cavill as Superman, Ezra Miller as the Flash and Ray Fisher as Cyborg. In response to some fans complaints about Aquaman's lacking backstory, the actor said that it may have been too much detail for Justice League, but that fans will not be disappointed with his upcoming film.
"A lot of things got cut. But it's not my movie. It's a huge movie introducing three new characters, and for myself and The Flash and Cyborg, there was a lot that was there we just couldn't get in. It could have been two movies," said Momoa. "There was no need for it because you're going to see it in Aquaman."
We'll have to wait until 2018 to see this star in action as Aquaman (Amber Heard, Nicole Kidman, Patrick Wilson and Dolph Lundgren co-star), but we can expect to see Momoa in the upcoming second season of Netflix's Frontier, which premieres on Nov. 24.
Now that's nothing to be bummed about!