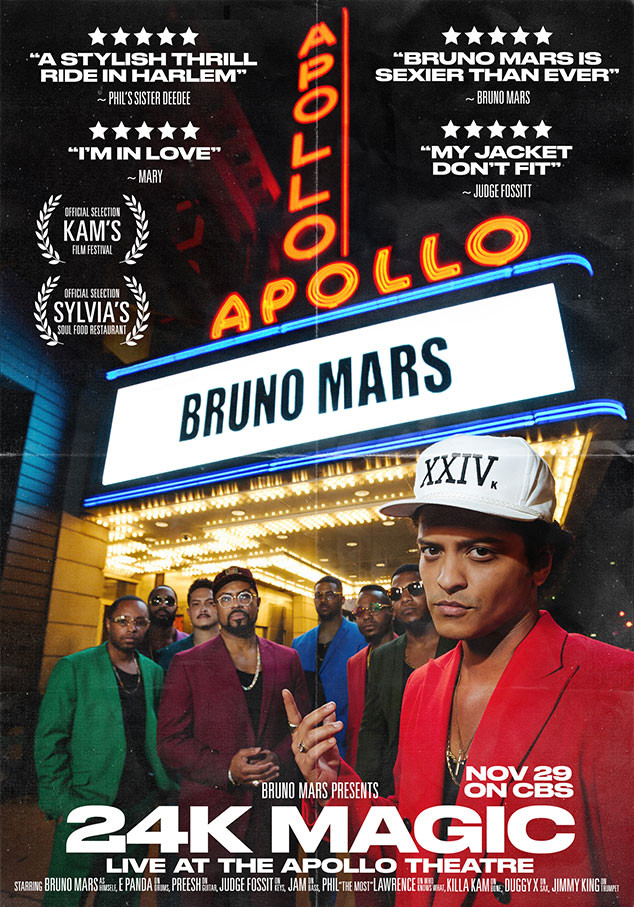 Florent Déchard
Bruno Mars is getting ready to premiere his TV special.
The 32-year-old singer's 24K Magic Live at the Apollo is set to air on Nov. 29, but before it premieres, Mars is dishing exclusively to E! News about what we can expect from the TV event.
"You are about to see this album completely come to life in a magical setting like the Apollo Theater," he tells us. "You will see me and my band, having the time of our lives, inviting everyone to Harlem to our party. Hopefully, the viewers are going to feel like they are right there with us."
And Mars explains that this show will be more intimate compared to a concert setting.