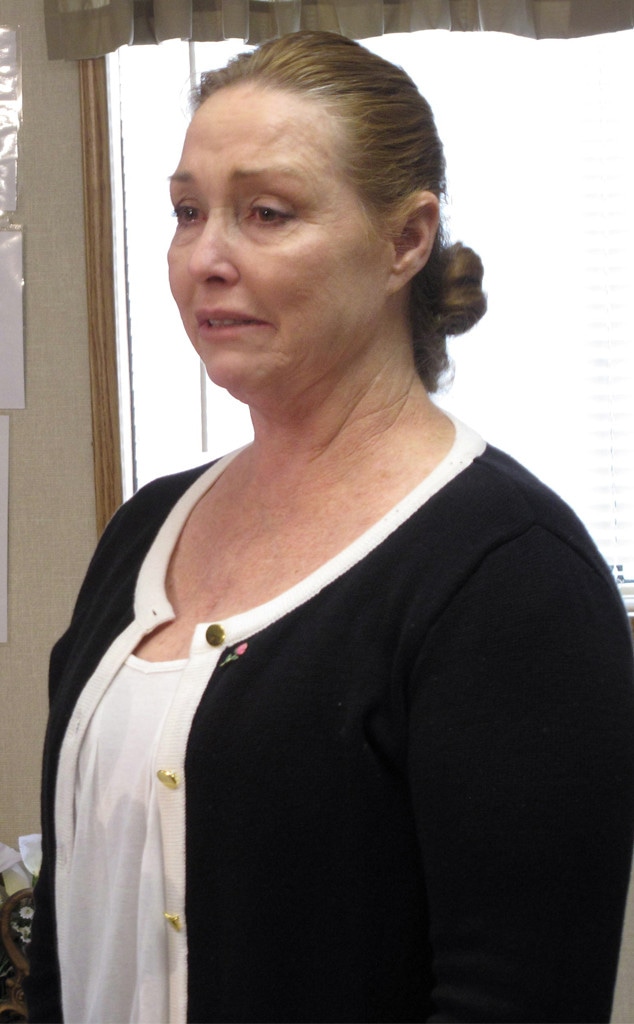 AP Photo/Tracie Cone
It's been almost 50 years since Sharon Tate was murdered by the Manson Family. In a new interview with People, her sister Debra Tate shared her reaction to learning of the cult leader's death.
"I said a prayer for his soul," Debra told the magazine, recounting the moment a prison guard called her to tell her Charles Manson had died.      
Debra told People she never expressed ill will towards any of the convicted murderers, including Tex Watson, Patricia Krenwinkel, Leslie Van Houten and the late Susan Atkins. In fact, she told the magazine she prayed for Atkins after she died from cancer back in 2009.
"My cross in my bedroom still has the flowers that I slipped into Jesus's feet when Susan died," she told People. "I cried a tear and I asked for forgiveness on her soul. I'll do the same thing when Charlie dies."
Even though Debra told People she believed God would handle Manson and his followers after they die, she didn't want them free while they were alive.
"These are sociopaths," she told the magazine. "They're no less violent today then they were then."
Sharon was murdered by Manson's followers on Aug. 9, 1969. The young actress was 26 years old at the time and eight months pregnant. The killing took place at 10050 Cielo Drive, a home she was renting from talent manager Rudi Altobelli with her husband Roman Polanski. Hairstylist Jay Sebring, Steven Earl Parent coffee heiress Abigail Folger and her boyfriend Voytek Frykowski were also murdered that evening by Manson's followers. Supermarket owner Leno La Bianca and his Rosemary La Bianca were killed the next night.
Manson died on Sunday at the age of 83 from natural causes.
Check out People to read more of Debra's interview.