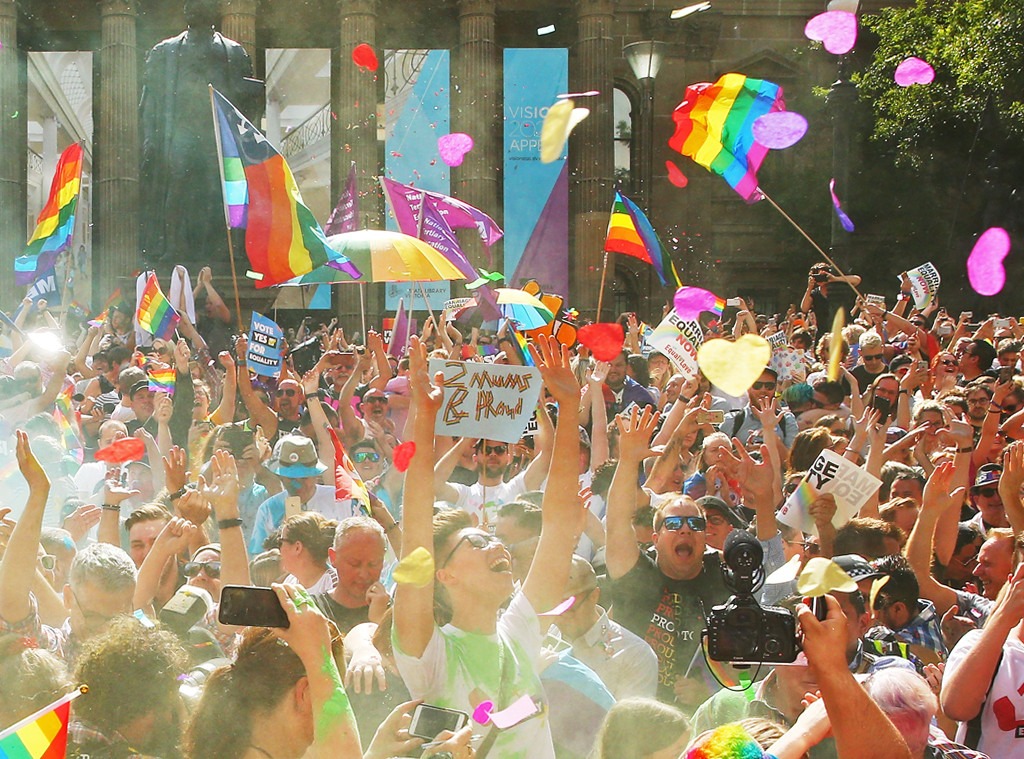 Scott Barbour/Getty Images
The results are in!
Australia has voted in favor of legalizing same-sex marriage. Malcolm Turnbull, the Prime Minister of Australia, announced Wednesday (Tuesday evening in the United States) that 61.6 percent of people who responded to the voluntary survey voted in favor of same-sex marriage.
After hearing the results, Turnbull wrote on his Twitter account, "The people of Australia have spoken and I intend to make their wish the law of the land by Christmas. This is an overwhelming call for marriage equality."
The Prime Minister also included a video message, saying that it's now the job of the Australian Parliament to make this happen before Christmas.
"The Australian people have had their say, and they have voted overwhelmingly yes for marriage equality," Turnbull says in the video message. "They voted overwhelmingly for fairness, for commitment, for love and now it's our job as the Australian Parliament, all of us here to get on with it and get this done before Christmas."
In response to the news, many celebrities are sending love and congratulations to Australia. Take a look at the reactions below!