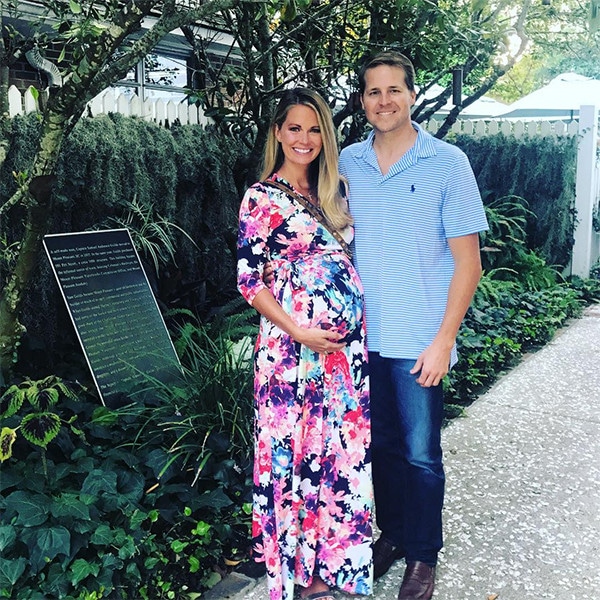 Instagram
Cameran Eubanks is a mom, ya'll!
The 33-year-old star of the Bravo reality series Southern Charm has given birth to her and husband Jason Wimberly's first child, a baby girl. She had announced her pregnancy and the sex of their child in April and gave birth past her due date, which was in the first week of November.
Little Palmer Corrine Wimberly was born Nov. 11, weighing 7 lbs., 3 oz. and measuring 20 inches long. "Mom and baby are doing well," Eubanks' rep told People. Similarly, a source also told E! News, "Everyone is great!"
Eubanks gave birth past her due date. "Yes I'm alive. Yes I'm still pregnant. Tried all the old wives tales...I'm glad that standing on your head chanting the Lords Prayer while drinking spoiled goats milk worked for you...but it ain't working for me," she joked on Instagram five days ago.
In October, Eubanks celebrated her upcoming arrival at a '60s-themed baby shower with her Southern Charm co-stars and other friends.
Also in October, E! News obtained an exclusive sneak peek look at the room, decorated in white and pink.
Cameran Eubanks/Instagram
Like many women, Eubanks had feared becoming a mother.
"I guess in a nutshell I'm trying to figure out if I am just simply not maternal or if my decision is rooted in fear or anxiety," she told a therapist on a 2016 episode of Southern Charm. "I feel like I'm giving up something. Everybody I talk to, they say, 'Your life will change' and I think, 'But I love my life. I don't want it to change.' And so I feel like having a child is a potential for something to go wrong."
"I freak out if I'm not in control of a situation, like I have problems being a passenger in a car, unless I like, know who I'm riding with," she said. "And I know when you have a child, like you have to give up control in your life. Just thinking about it, I start to feel anxiety."