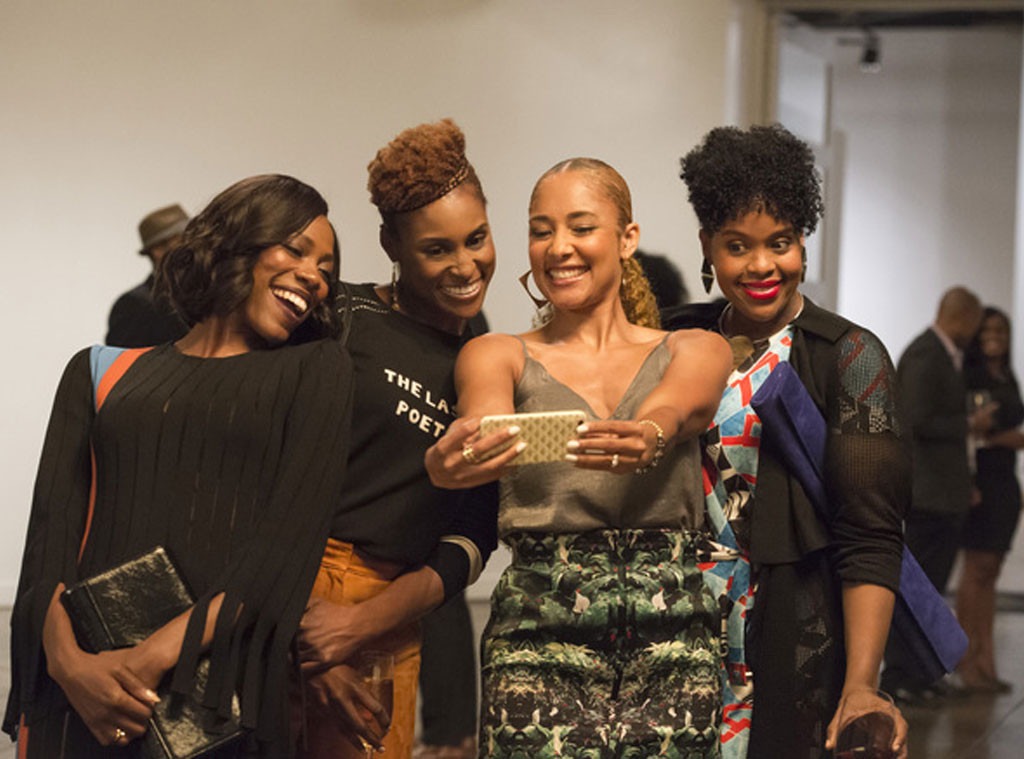 Now that the weather is changing, we're spending a lot more time inside, binge watching our favorite shows.
Between HBO Go, Netflix and Hulu, there's enough on-demand television to last through rainy days, sick days, blizzards and more. There's a show for every taste, person and city. So whether you're into spending time with your girls like Issa Dee on Insecure or monster hunts like the characters in Stranger Things 2, you're guaranteed eight to ten hours of entertainment from the comfort of your home.
The best part: Binge watching television is a great habit for the fashion obsessed. Styling is such an important part of storytelling that our favorite characters provide an endless supply of inspiration. Plus, in contrast to watching a single episode in one sitting, binging on your favorite show exposes you to numerous outfits that help to define that character, and thus your fall wardrobe.
What you like to watch and what you like to wear may be more similar than you think. Keep scrolling to find out what you should add to your fall wardrobe, based on your favorite binge-worthy show!
Watch:
"Stranger Things" Creators on Noah Schnapp's Performance