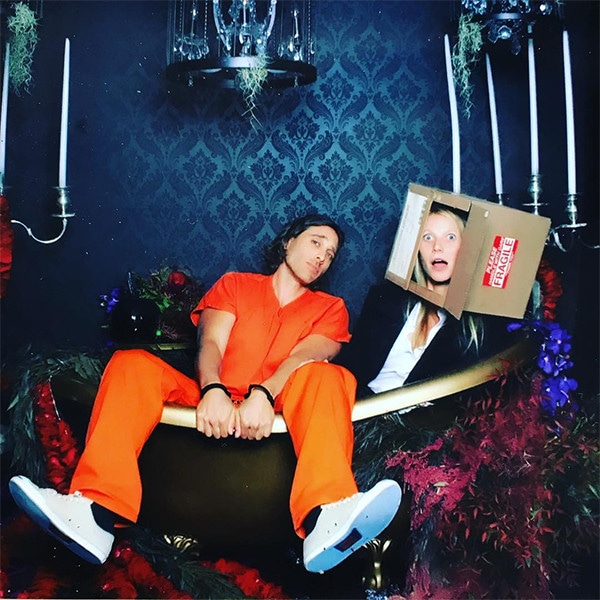 Instagram
Heads up! Spoiler alert!
Gwyneth Paltrow reprised her role from Se7en on Sunday with a fantastic costume; her character Tracy Mills, with her head inside a box.
In the 1995 thriller, Brad Pitt plays a detective investigating a serial killer. She plays his wife, who gets murdered and beheaded by "John Doe," played by Kevin Spacey.
Paltrow posted on Instagram a photo of herself with her head in a box, sitting in a decorated bathtub with boyfriend and producer Brad Falchuk dressed in an orange prison jumpsuit like Spacey's character.
The actress captioned her pic with a pumpkin emoji.
The head-in-the-box part in the movie is an iconic '90s film scene and marks one of the most gruesome plot twists of all time. It has also been used frequently as a Halloween costume.