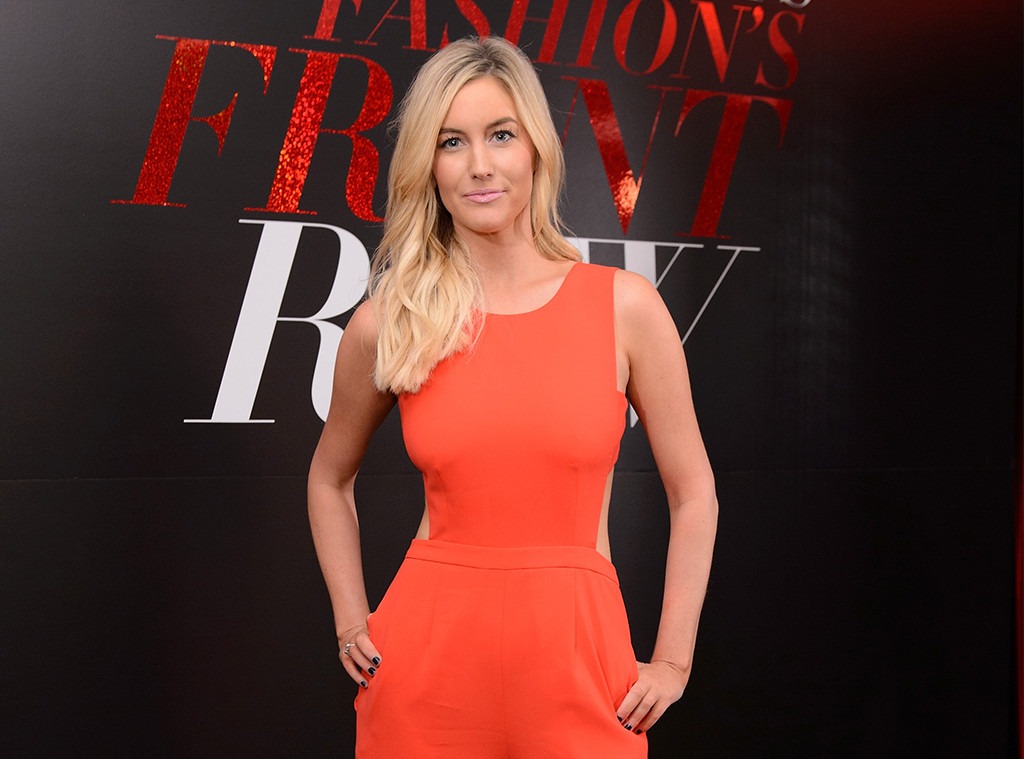 Daniel Boczarski/Getty Images for Macy's
Whitney Bischoff is a married woman!
The 32-year-old Bachelor alum wed her fiancé Ricky Angel at at the Wequassett Resort and Golf Club in Cape Cod on Saturday, multiple sources confirm to E! News. The bride wore a custom-designed wedding gown.
Eyewitness says, "The wedding took place just after 4 p.m. The ceremony was set up right at the water with chairs lining the aisle. The weather was perfect and sunny."
The insider added, "Whitney wore a classic long form fitted dress with a veil. Her hair was in a low bun with a side part. Ricky wore a dark colored suit."
The source said, "The ceremony lasted about 20 minutes. At the end, Whitney and Ricky had a few private moments where they took a walk on a dock and toasted with glasses of Rose."
"For the cocktail hour and reception, everyone moved inside to a room overlooking the water," said the insider.
Guests included Kaitlyn Bristowe and fiancé Shawn Boothe and Bachelor in Paradise married couple Evan Bass and Carly Waddell. The women had competed with Bischoff on The Bachelor season 19. Bischoff, a fertility clinic nurse, won and got engaged to star Chris Soules. In May 2015, two months after the finale, they revealed that had split.
Bischoff and Angel announced their engagement in July 2016 after 10 months of dating.
"Whitney Angel has a nice ring to it, yall!" she wrote on Instagram at the time, alongside a pic of the two embracing, with her wearing a diamond engagement ring.
The two met on the dating site Bumble.
"This one time, on 9/24/15, I went on a bumble date and met a really cute guy," Bischoff wrote on Instagram in September. "He actually looked just like his pics!! He made me laugh. And he made me feel like I could be myself. He didn't care about my past. We were just two kids living in the moment. Fast forward 2 years & we are ready to get hitched in a matter of days. Life is a crazy ride, thanks for hanging on with me @rickyrange16."
"I wish I had some fairytale way that we met, like in Whole Foods or at the gym, but I don't frequent either," she wrote on Style Me Pretty this past January.
She said that days after she reached out to Angel on Bumble, she texted her friend, "I think I met the guy I'm going to marry, although I've actually never met him."
That month, Bischoff celebrated a bachelorette weekend with her girlfriends.
I wish I could marry Ricky 100 times just so that I could have weekends like this more than once," she wrote on Instagram, alongside a photo gallery. "Thank you to all of my amazing girlfriends who made this weekend one for the books. I wish I could post a pic of every lovely lady and share with the world how much they mean to me, but I put my phone away to be in the moment and didn't bring a camera. These pics are from friends and ok I'll just stop talking now. Just so dang happy. THANK YOU."
People was the first to report this story.
-Reporting by Holly Passalaqua