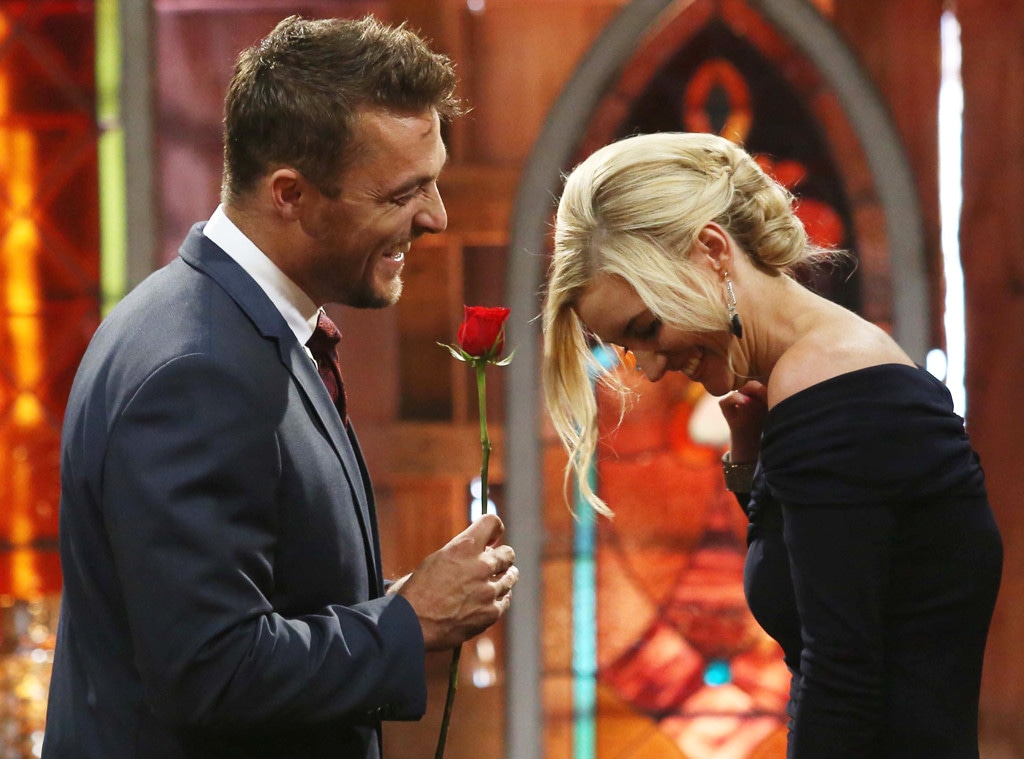 ABC/Nicole Kohl
Prince Farming is once again on the market. 
Chris Soules and Whitney Bischoff have called off their engagement, E! News has confirmed. The sad news comes just two months after The Bachelor finale aired, during which Chris, 33, popped the question to the 29-year-old fertility nurse.
"Whitney Bischoff and Chris Soules have mutually and amicably decided to end their engagement," the couple tells E! News in a statement. "They part with nothing but respect and admiration for one another and will continue to be supportive friends. They wish to thank everyone who has supported them through this journey." 
Longtime Bachelor host Chris Harrison tells E! News, "I'm truly sorry to learn that Chris and Whitney have ended their engagement. I consider them both friends and will do anything I can to support them during a tough time." (Sidenote: Chris will be at the Santa Monica Barnes & Noble on Friday 7 - 9 pm promoting his new book The Perfect Letter, if anyone wants to go shed a tear in person.)
The franchise's creator Mike Fleiss broke the news on Twitter on Thursday, tweeting, "Sad news to report: @souleschris and @whitbisch are no longer engaged..."
Just six days ago, the farmer from Iowa and Whitney attended with the Dancing With the Stars finale after-party, with Chris tweeting a photo of the couple.
And Whitney took to Instagram to celebrate the couple's six-month anniversary on May 7, posting a photo of Chris proposing with the caption, "#tbt can't believe this was almost 6 months ago...seems like just yesterday!"
During his time on Dancing With the Stars, Whitney often sat in the audience with Chris' family, cheering him on. And after his elimination, Chris revealed to E! News Whitney would probably start taking dance lessons as well. 
However, Chris and Whitney were in no rush to get married. 
"We are just trying to enjoy our time sort of out of the spotlight and in public and being normal," Chris told E! News in March. "We're transitioning here into a life in LA and she's living here as well. So it's one step at a time and that's what we're focused on. Wedding plans will come naturally."
Chris and Whitney are just the latest Bachelor couple to call it quits: The Bachelorette's Andi Dorfman and Josh Murray announced they were splitting after less than six months together right after they walked the red carpet together at The Bachelor's premiere in January.