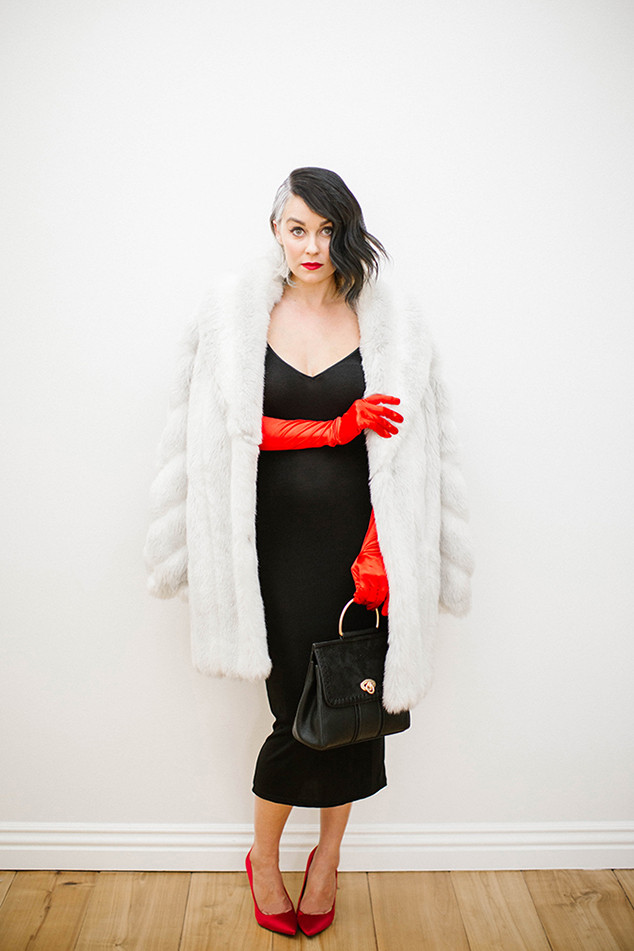 Instagram
No Dalmatians were harmed in the making of Lauren Conrad's Halloween costume.
Conrad unveiled this year's look on Instagram Thursday and directed followers to her official blog for more details. In previous years, the 31-year-old MTV reality star has dressed up a ballerina and a mermaid. "This year I decided to go a little less sweet and channel one of my favorite Disney villains instead: Cruella de Vil from 101 Dalmatians," she wrote. Conrad modeled a faux fur coat ("Etsy is a great place to look for a vintage one," she wrote), as well as a black slip dress, red opera length gloves and red pumps. She sprayed her hair black and white, then applied bright red lipstick. Conrad accessorized her look with a LC Lauren Conrad handbag.
"I almost always make my Halloween costumes from scratch—the process usually involves cutting, sewing, and a whole lot of tulle. But this year, I found myself with a little less time on my hands (I'm sure my fellow new mothers can relate…), so I opted for a less time consuming costume," she wrote. "I still put together this costume myself, but all of the individual pieces can be purchased—no sewing skills required. The hair is a little challenging to style, but other than that it's really pretty simple... The other reason I chose this costume is that I knew Liam would make the most adorable Dalmatian! I can't wait to dress him up for his first Halloween."