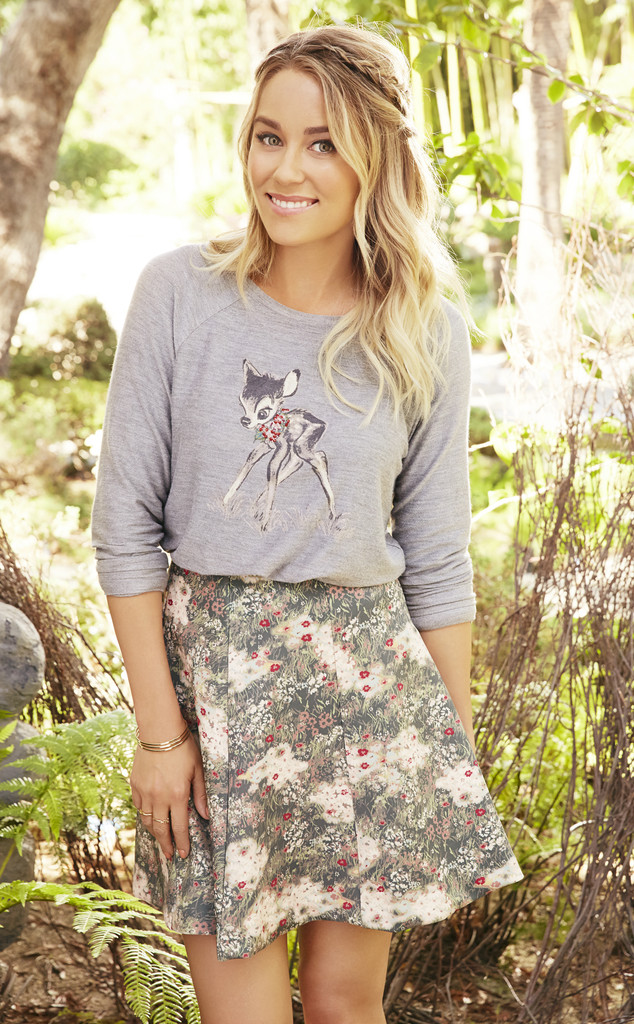 Image courtesy of LC by Lauren Conrad
Get ready to really fawn over Lauren Conrad's latest collection.
After dabbling in Minnie Mouse territory and whipping up a few enchanting Cinderella-inspired designs, LC's chosen Bambi as her next Disney design muse. And while we've always gushed about her past collections (they're really cute, okay?!), this latest installment in her Kohl's line may just be the most adorable yet.
Drawing inspiration from the classic animated film, the clothes feature dainty foliage patterns and darling deer-prints. But Bambi's not the only forest creature from the 1942 flick getting a little love, because how could you not include Thumper the rabbit or Flower the skunk? They're both well represented in the collection though, with their own printed long-sleeved tees.