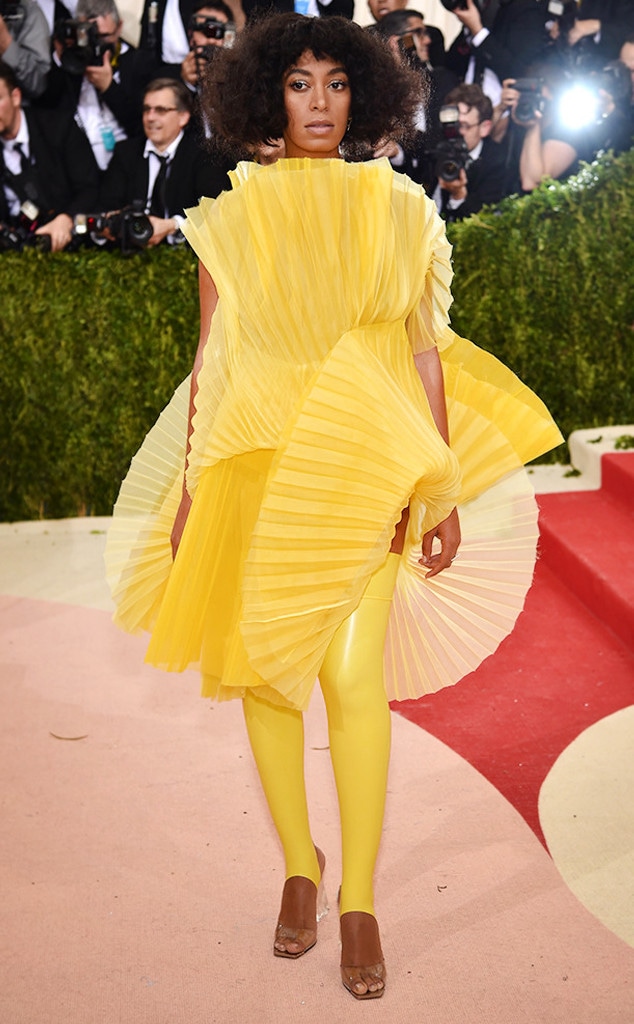 Dimitrios Kambouris/Getty Images
While an outlandish outfit may catch you off guard, style inspiration rarely strikes in the realm of ordinary.
For our fearless style icons that have created their reputation from their keen eye and bold fashion, ordinary isn't an option. They stun every time, no matter what. Sure, they have the best stylists at their side, but the fear of doing too much or not enough never goes away. To hold their style status, celebs like Solange have to the walk the fine line, having faith that their taste is more than enough. While you may not initially understand Lady Gaga's meat dress or Rihanna's abstract Met Gala gown, these are the looks that take over the internet and inspire fashion lovers worldwide.
If you've succumbed to the ways of fashion revolutionaries, look no further. Check out eight celebrities who break fashion rules in the right ways. 
Beware: You may start wearing 10-inch heels, glitter or feathers after beholding these unconventional looks. They may seem hard to recreate at first, but you can adapt style tips here and there from each starlet and add some spice to your daily wardrobe. 
Watch:
How to Wear Denim on Denim Like a Celeb