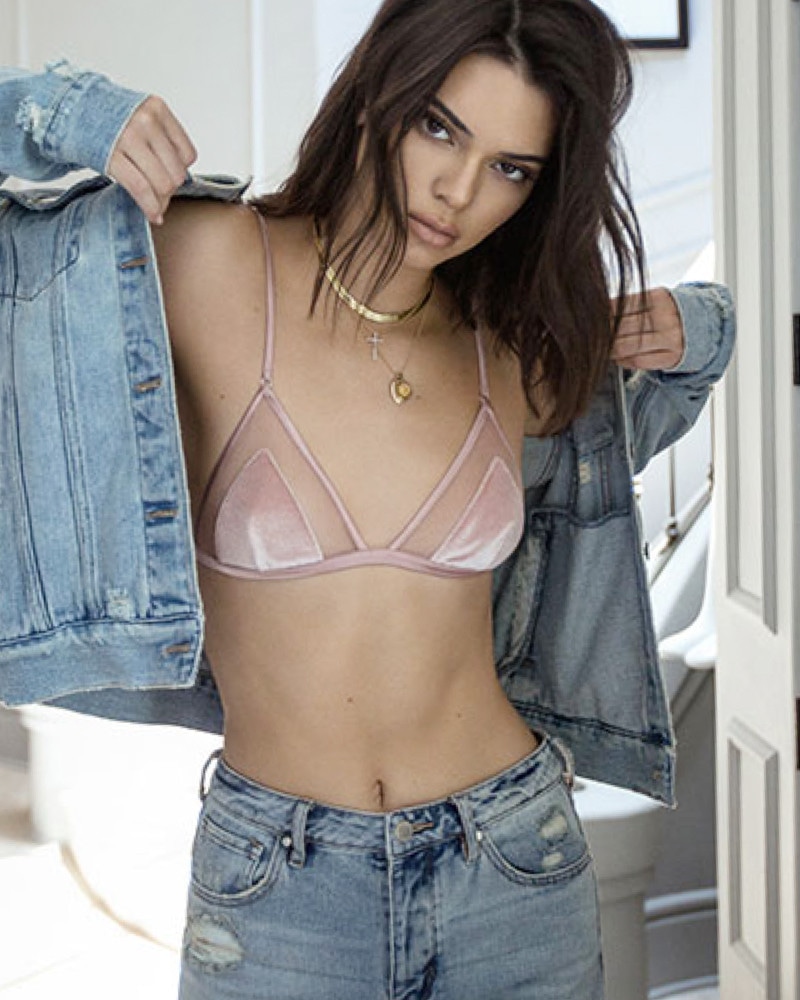 Courtesy Topshop
When Kendall and Kylie Jenner release a collection, we know about it.
As was such the case with Kendall + Kylie DropOne, DropTwo, DropThree and even their swimwear collection. The social blitz, which ignites the second the girls post a promo, makes the launches hard to miss. So when the famous duo's lingerie collection, available at Topshop, quietly emerged Wednesday—without fanfare or notice on either of the young women's social accounts, we were left questioning the line's integrity.
Do Kendall and Kylie even care about this line? Is it somehow subpar to the others?
Then we looked at the collection, and any lingering doubts quickly evaporated. We could even argue this latest release is the Jenner sisters' best yet. Why? In a nutshell, it's just them.
"'Beautiful lingerie shouldn't be completely hidden under clothes anymore,' say Kendall and Kylie Jenner of their hotly anticipated lingerie collection. Inspired by the sisters' iconic personal style, the pieces are designed to make their own statement," describes Topshop on its website.
This collection isn't great because of the retailer's affordable (in comparison to designer) price points or that it is endorsed by the Kardashian konglomerate. It's that most of the pieces in the 37-item collection looks like something the sisters have worn in real life—not in magazine spreads, at a promotional event or for a brand campaign—but on the street, in Instagram posts, when their reality (albeit a tad dramatic) relates and excites our own. That's the famous family's whole allure, isn't it? 
That's not to say Kendall and Kylie's other collections didn't reflect their personal styles—there have been several offerings we could see—and saw—them wearing. But we cannot acknowledge the undergarments-as-outerwear style movement without giving credit to two of the trend's biggest proponents. How many times have we seen Kendall in a lace bralette paired with a structured blazer or distressed T-shirt? Or King Kylie in high-waisted bottoms and a sports bra on Instagram? You can thank the entire Kardshian-Jenner clan for the bodysuit craze of 2016.
This collection simply feels most like them. There's nothing in it that they wouldn't wear. How do we know? Keep scrolling to see similar styles they've worn before.
So why haven't the sisters been promoting the launch? Perhaps it's the pregnancy rumors. Perhaps they're still dealing with the flak from a previous collection, in which they used images of iconic artists, including Notorious B.I.G., Tupac and Pink Floyd, without permission.
Perhaps this lingerie line is so representative of their personal style, nothing else needs to be said.
We love these products, and we hope you do too. E! has affiliate relationships, so we may get a small share of the revenue from your purchases. Items are sold by the retailer, not E!.