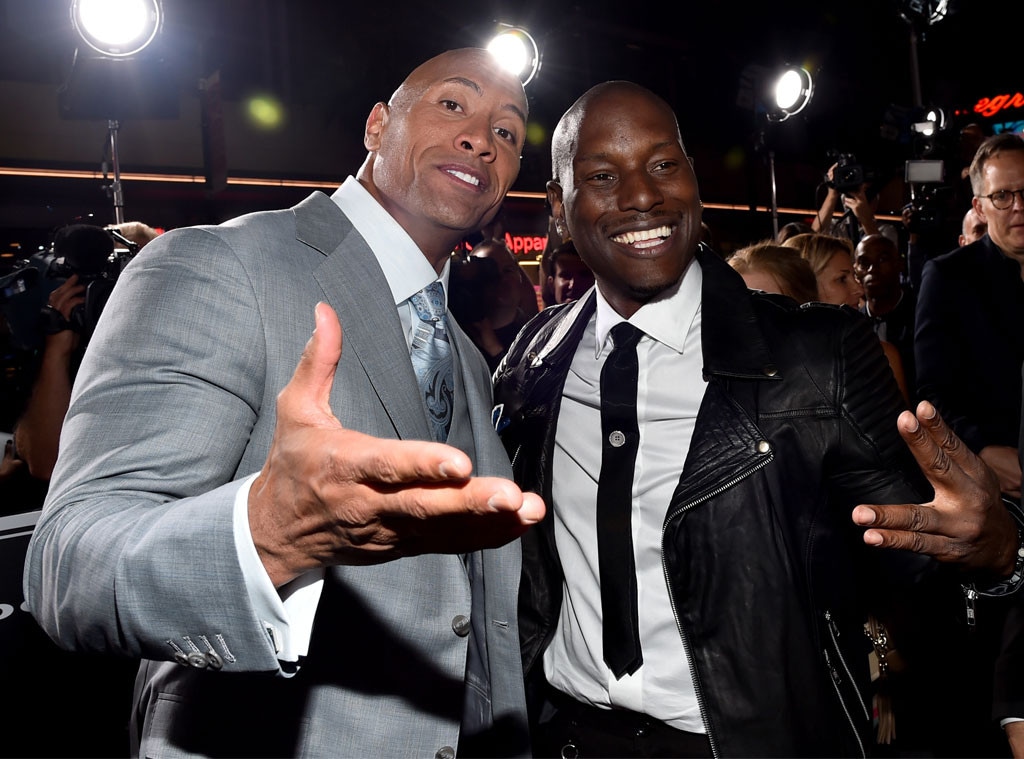 Alberto E. Rodriguez/Getty Images
Tyrese Gibson is still feuding with Dwayne "The Rock" Johnson over Fast and Furious 9.
The former model took to Instagram today to criticize Johnson for pushing the release date of F9 to 2020. The film was originally scheduled for release in April of 2019, but yesterday, it was announced that the date has been pushed back to April 2020. 
"#PSA," he began the post. "Congratulations to @TheRock and your brother in law aka 7 bucks producing partner @hhgarcia41 for making the fast and the furious franchise about YOU - And like you, DJ even if they call I will not be deleting this post.
He continued, "Gn folks see you in 2020 April #FastFamily right? Nah..... it's about #TeamDewayne #3yrs will it be worth the wait? #NoShaw just Hobbs will this be another #BayWatch? Guys guys just relax I'm just a passionate film critic."
This is just another moment in which Gibson has publicly slammed Johnson.
Last month, he left some strong words in a comment (which has since been deleted) on a photo of The Rock doing paperwork. According to Gibson's comments, his colleague is in talks for a film centered on his longtime Furious character, Luke Hobbs, which may be the result of an unconfirmed report we got that Universal Pictures was looking into doing a spinoff featuring Charlize Theron, Jason Statham and Johnson.
Gibson wrote, "If you move forward with that #Hobbs Movie you will have purposely ignored the heart to heart moment we had in my sprinter," Gibson wrote in a since-deleted comment on the picture. "I don't wanna hear from you until you remember what we talked about. I'm on your timeline cause you're not responding to my text messages – #FastFamily is just that a family…….. We don't fly solo."
In another deleted comment, he continued, "I have never and will never have a problem with this major movie star he's my brother. I'm simply trying to reach him cause he won't call me back about this solo #HobbsMovie I want you to shoot it just not right now cause the #Fast9 release date has already been announced and we can't let our loyal fans #FastFamily or our loyal fast and furious FANS down on any level from pushing the date…….. Didn't you see how HUGE #Fast8 was? It's because we announced and KEPT our release date bro."
Meanwhile, this whole feud may have begun even before all of this. 
Last fall, Johnson took verbal aim at a few mystery male colleagues, calling them "candy asses" and claiming they do not "conduct themselves as stand up men and true professionals" and "are too chicken s--t to do anything about it anyway." Now, many people believe the rant was aimed at Gibson.