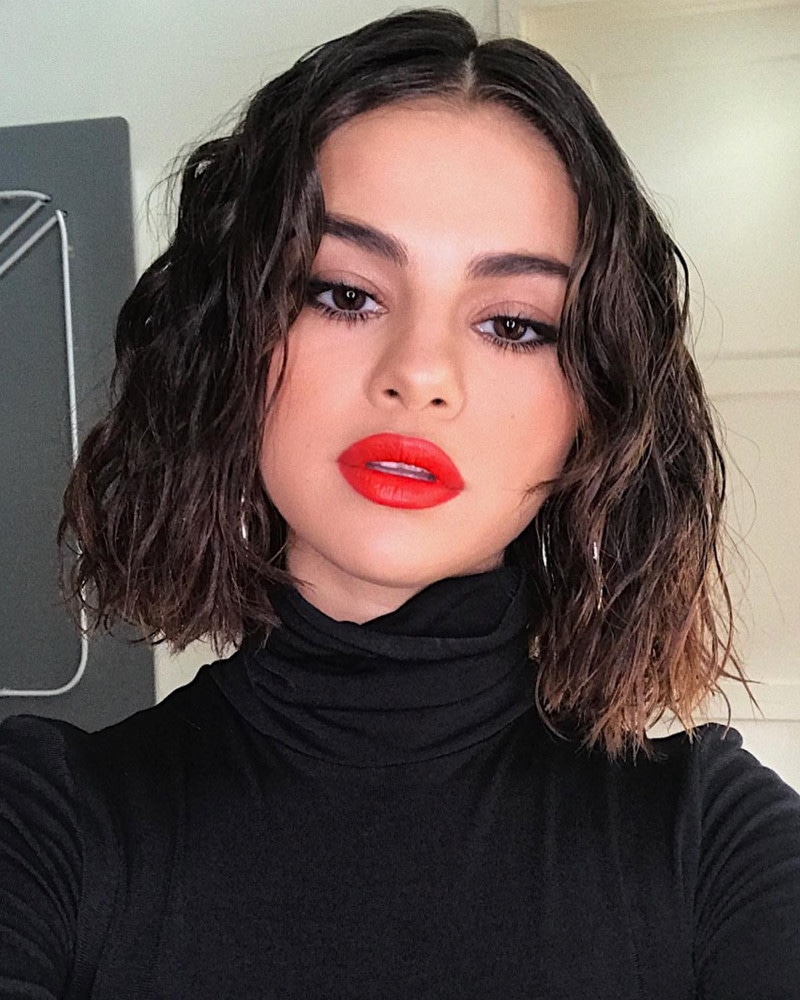 Instagram
Selena Gomez's pop of color makes an impact.
Paired with nude-toned makeup, her apple red pout is perfect for fall. It stands out against the dark and muted hues of the season. Plus, it looks best when everything else is toned down (read: less is more). Whether you love lipstick or prefer lip balm, for a quick impactful look, colorful lips with radiant skin, nude shadow and wispy lashes are a great go-to. 
While applying lip color may not take much time, let's be honest: wearing lipstick can take a lot of effort. It gets on your teeth. It bleeds off of your lips. You may have to reapply it multiple times. It can just be downright annoying. We get it. Thankfully, we have a few lip hacks that will help you avoid these issues, so you can rock the look with ease.
Want to know how to make your lipstick last? Check out our E!ssentials tutorial below!