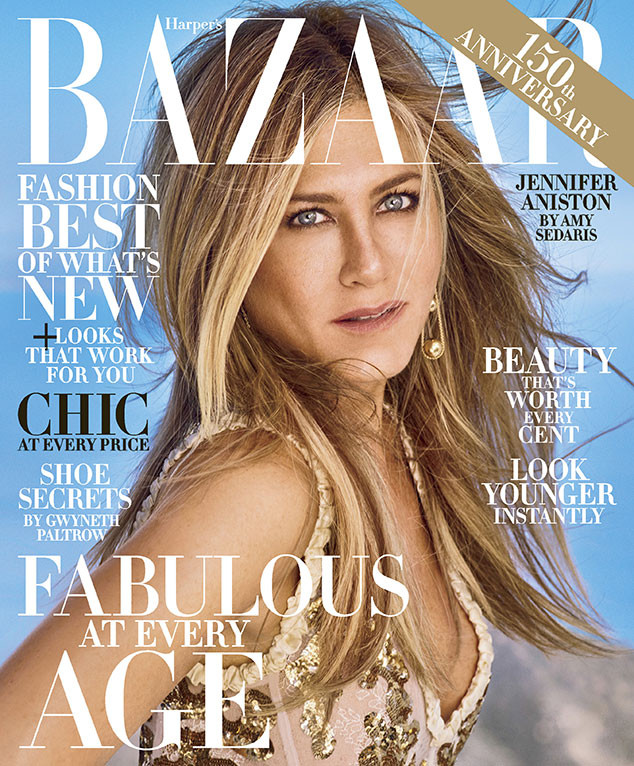 Mariano Vivanco
When it comes to beauty and wellness, Jennifer Aniston is a go-to Hollywood gal.
For decades, fans have wondered how the star has managed to look exactly the same despite time passing us by. In a new interview for Harper's Bazaar, in which she stars as the October issue's cover girl, the funny lady dishes on elements of her personal beauty routine, from her nails to her vitamins. Starting with her hands, she prefers to go paint-free.
"I usually just buff my nails," she told interviewer and good friend, Amy Sedaris. "I don't have the patience to let my nails dry. When Justin proposed he put that freaking ring on my finger, and I was like, 'Holy crap, now I'm gonna have to get manicures.'"
While Aniston forgoes polish for herself sometimes, it's among her favorite scents. 'I love the smell of acrylic nails," she told the magazine with a laugh. "We were talking about the nails of the character I am playing in a movie called Dumplin', and she's got to have these horrible French tipped nails. So we were trying out different ones, and I loved the smell."