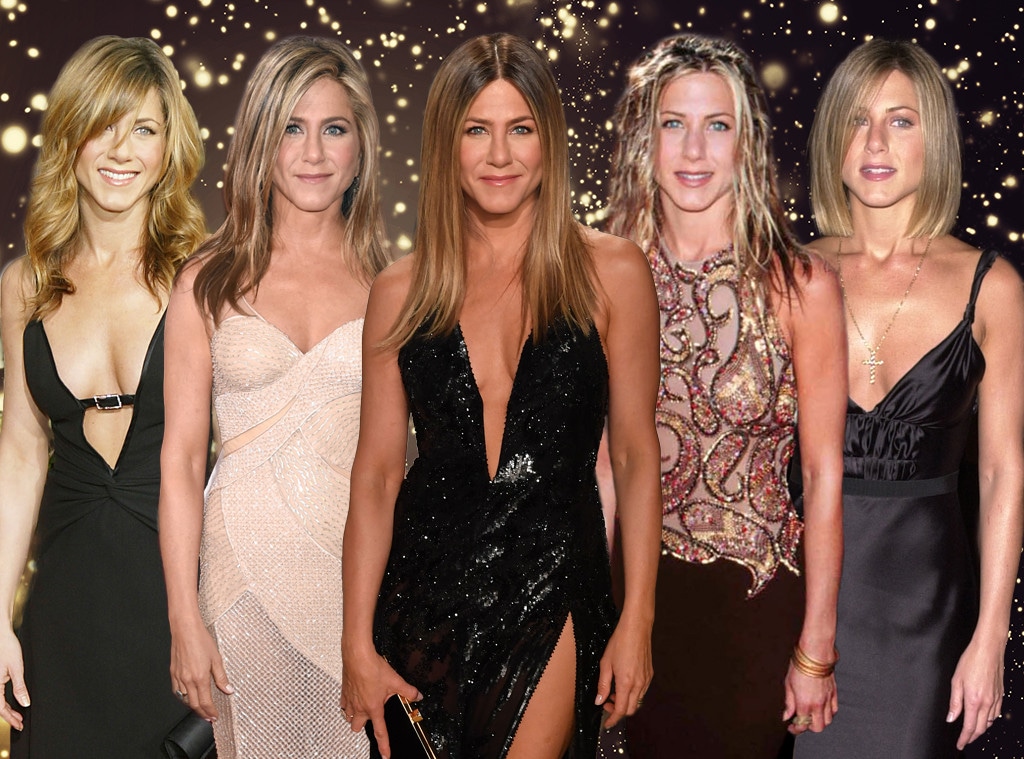 Getty Images
Microcurrent facial: $300. Highlights: $400. Looking like Jennifer Aniston: priceless. 
When you're one of the reigning queens of Hollywood, money is no object for looking your very best. Such seems to be the case for the Golden Globe winner, who appears to transcend time and space and looks just as she did when she first burst onto the small screen more than two decades ago. 
Still, Aniston relies on the beauty and fitness industry's celebrated experts when it comes to gussying up her signature looks.
To begin, the star's coveted hair is the product of her longtime hairstylist Chris McMillan ($750 a cut)—he invented the Rachel—and colorist Michael Canale ($400 for base and highlights). For joint appointments with them every six weeks for a year, the upkeep for her hair alone rings in at $9,200. 
As for her face, Aniston previously told InStyle she favors microcurrent facials to keep her skin tight and toned, laser treatments for a youthful glow and Thermage to stimulate collagen and smoothing. At roughly $2,600 for all three of the treatments combined once a month, skincare can cost upwards of $31,000.
Her daily makeup routine is minimal, but pricey. The actress has said she likes Laura Mercier tinted moisturizer ($24), Giorgio Armani foundation ($64) and Chanel blush ($66). With four rounds of repurchases throughout the year, keeping Aniston's personal makeup collection stocked with those favorites can call for approximately $600.
Add on another $600 for perfectly groomed eyebrows by Anastasia Soare. ($50 a monthly session for 12 months.)
To keep her skin California bronzed, she reportedly frequents Ibiza Tan in West Hollywood, according to the Daily Mail. With a spray ($50) every two weeks, Aniston stays tan for around $1,300 a year. 
While it all adds up to approximately $43,000, leave extra room in the budget for weekly workout sessions with Mandy Ingber, Aniston's longtime trainer, and a fridge stocked with all the items needed for a high-protein diet.