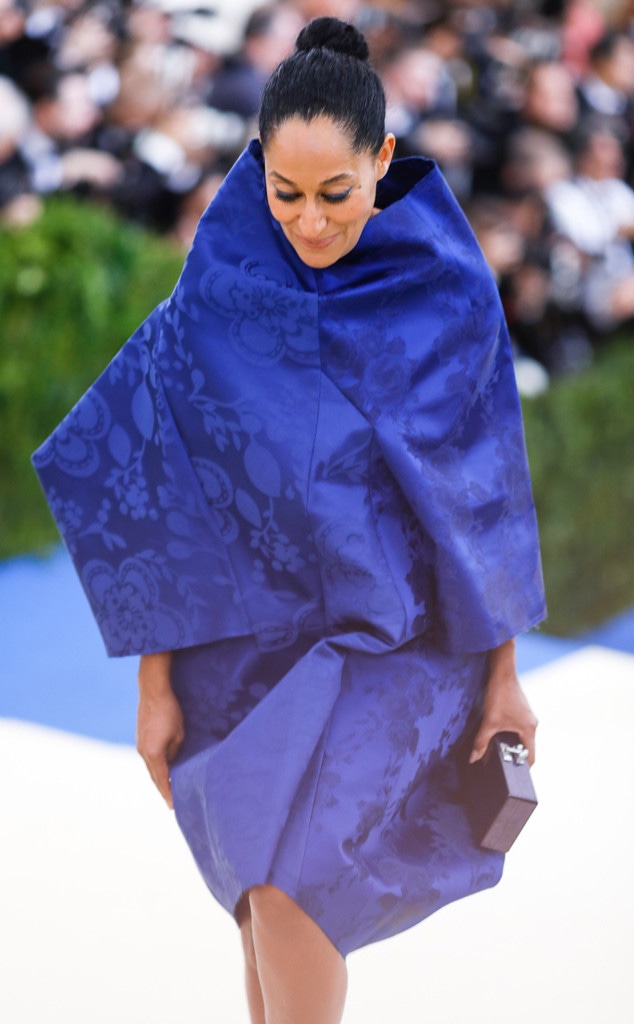 David Prutting/BFA/REX/Shutterstock
There's no one in the world like Tracee Ellis Ross, and her wardrobe proves it.
"I've always been that person. I've always loved clothes," the Blackish star told E! News. "I've always been 'the girl caught in mommy's closet'...I am born of a legacy of glamour, but for me, clothing was my armor and my protection growing up."
Well, when your mother is Diana Ross, who can blame you? Despite being a "legacy of glamour," the actress didn't grow up in the fashion spotlight. Instead, her style has evolved alongside her career. Over the years, it is as if she's become more aware of how she wants to express who she is (which is more than simply Diana's daughter). Her journey to becoming an award-winning actress has been marked by transformative styles and an epic wardrobe that make her the one to watch.
"I think style is a form of how people wear their insides on the outside," she recently told us behind the scenes of the Elle Personal Style Awards.
She's very good at it, so it was of no surprise when she won the Rulebreaker-in-Chief award. There aren't any rules in purely expressing yourself and being who you want to be. For Tracee, that means expressing what it means to be at the top of your acting game and having immense pride within that.
When it comes to the carpet, Tracee just gets it. Her clothes are edgy, cool, yet effortless and ageless. There's almost a guarantee she won't look like anyone else. But, no matter your style, she's rocked something that you'll want to copy.
Check out her best looks below!
Watch:
Tracee Ellis Ross & Kelly Rowland Define Their Personal Style