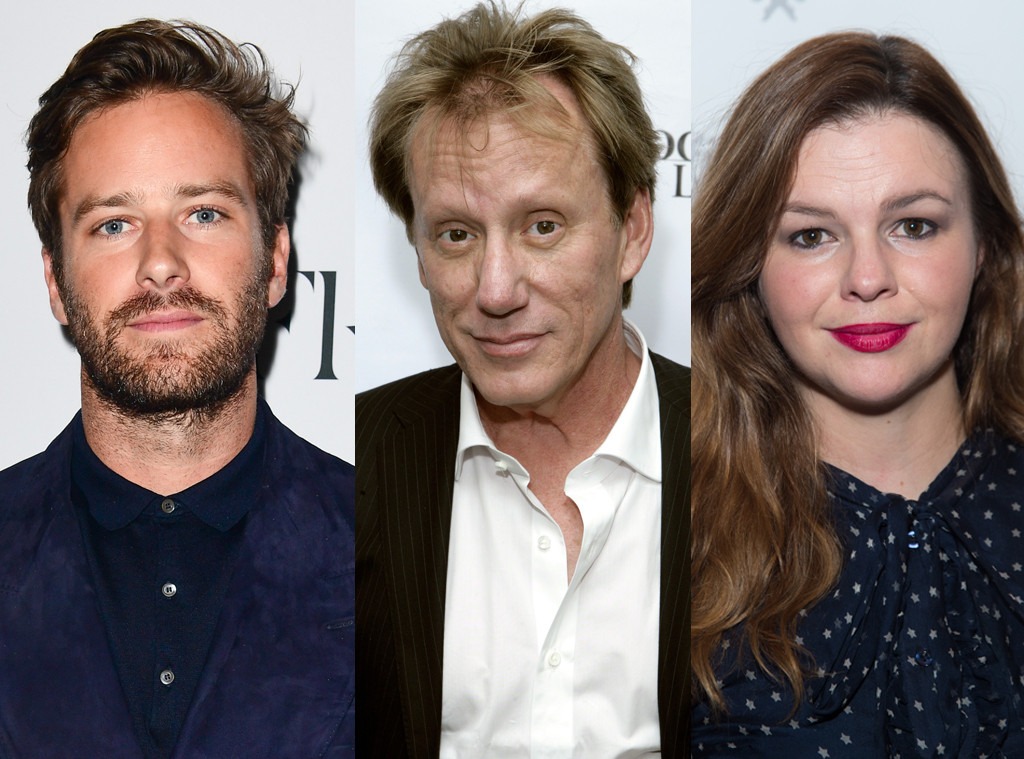 Getty Images
James Woods is once again stirring up controversy on the Twitterverse. 
The typically outspoken actor and producer took a dig at the upcoming film Call Me By Your Name, a critically-acclaimed project starring Armie Hammer as a professor, 24, who falls in love with his 17-year-old male student (Timothée Chalamet). 
Woods tweeted Monday, "As they quietly chip away the last barriers of decency. #NAMBLA," referencing the North American Man/Boy Love Association—an organization that advocates for the decriminalization of men in consenting relationships with underage boys. 
Hammer responded shortly thereafter, "Didn't you date a 19 year old when you were 60.......?"
The actor is referencing the age gap in Woods' previous relationships, who was 59 when he began a seven-year relationship with then 19-year-old Ashley Madison. At 66, Woods also dated 20-year-old Kristen Bauguess in 2013. 
Amber Tamblyn also chimed in, claiming James made an uncomfortable advance against the Sisterhood of the Traveling Pants star as a teen. Tamblyn tweeted, "James Woods tried to pick me and my friend up at a restaurant once. He wanted to take us to Vegas. 'I'm 16' I said. 'Even better' he said."
Just two months ago, James sparked unrest on the internet after taking aim at a family and their "gender creative" son. Neil Patrick Harris rushed to the 10-year-old and his parent's defense, but Woods continued to stand by the offensive remark. 
Call Me By Your Name is scheduled for a Nov. 24 release date.