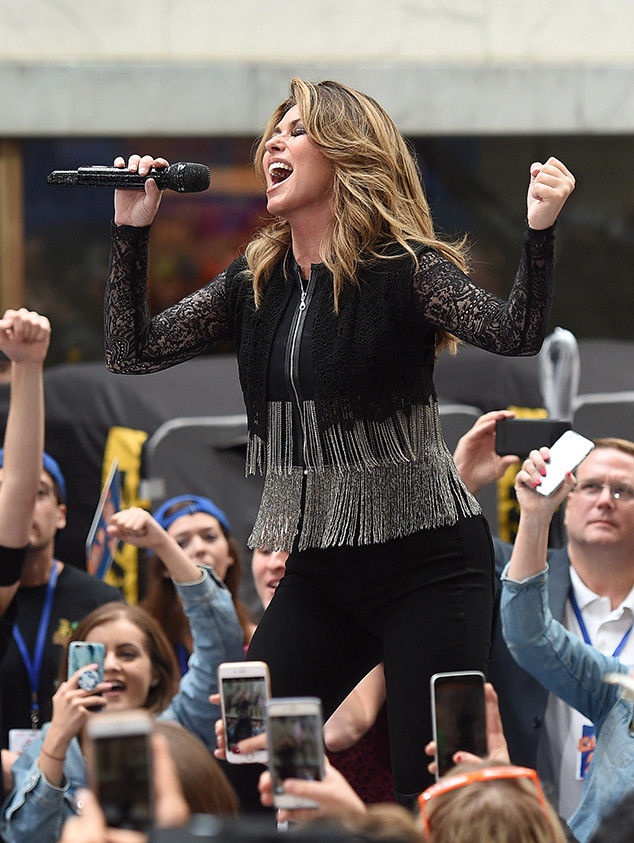 Nicholas Hunt/Getty Images
Shania Twain had done it all by 2004.
The Canadian-born artist, who rebounded from hardship and family tragedy suffered at a young age, had sold millions of albums (one of them the best-selling country album of all time, Come on Over), won five Grammys and dozens of country-specific honors, headlined the Super Bowl and crisscrossed the globe on two major solo world tours. So while fans couldn't have been happy, you could forgive a woman for retiring before she had even turned 40.
While Twain kept it under wraps at the time, she would later reveal in her 2011 memoir that she had developed dysphonia, which constricts the muscles around the vocal cords. Only recently did she reveal that she had also been stricken with Lyme disease more than 10 years ago, and that caused the dysphonia.
"I was on tour, so I almost fell off the stage every night," Twain said in a CBC interview last month, recalling her decision to pack it in at the height of her career. "I was very, very dizzy and didn't know what was going on. It's just one of those things you don't suspect." She added, "It took all these years to determine that. Then it was all about, 'Now what do I do about it? How can I fix it?' So that took several years, just working out what therapy would work for me, without even knowing how well it would work in the end."
But it wasn't just her physical health that kept her out of the spotlight, tucked away at her chateau in Switzerland. A years in-the-making new album was further postponed due to heartache when she and her husband of 15 years, music producer Mutt Lange, abruptly separated in 2008. It turned out he was having an affair with Twain's best friend and assistant, Marie-Anne Thiébaud—which Lange thoroughly denied was the reason for the split at the time.