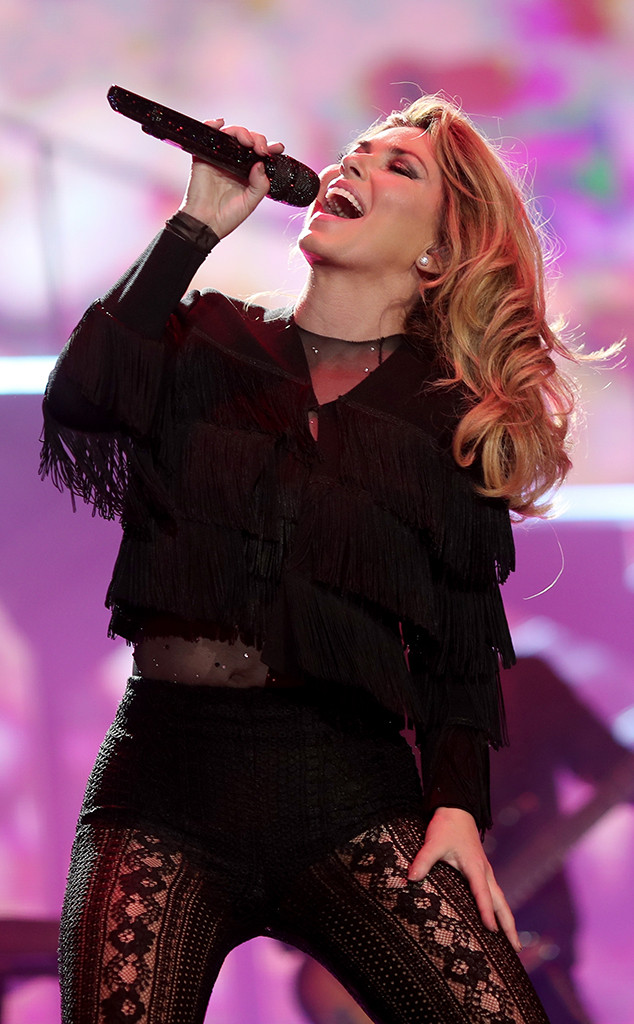 Christopher Polk/Getty Images for Stagecoach
It's been 15 years since Shania Twain released an album, and now the long wait is finally coming to an end...
The 51-year-old country singer announced she'll be releasing her next album, Now, in September. Along with it, she dropped her first single in five years.
The song, "Life's About to Get Good," is an upbeat, uplifting tune with a lesson about the roller coaster we call life.
Twain previously opened up about how the song was motivated by the emotions she felt during her divorce from her former husband Mutt Lange—who she split from in 2010—and moving forward afterward.
"I wasn't just broken, I was shattered/ I trusted you so much, you're all that mattered/ You no longer loved me, and I sang like a sad bird/ I couldn't move on and I think you were flattered," she sings in the first verse.