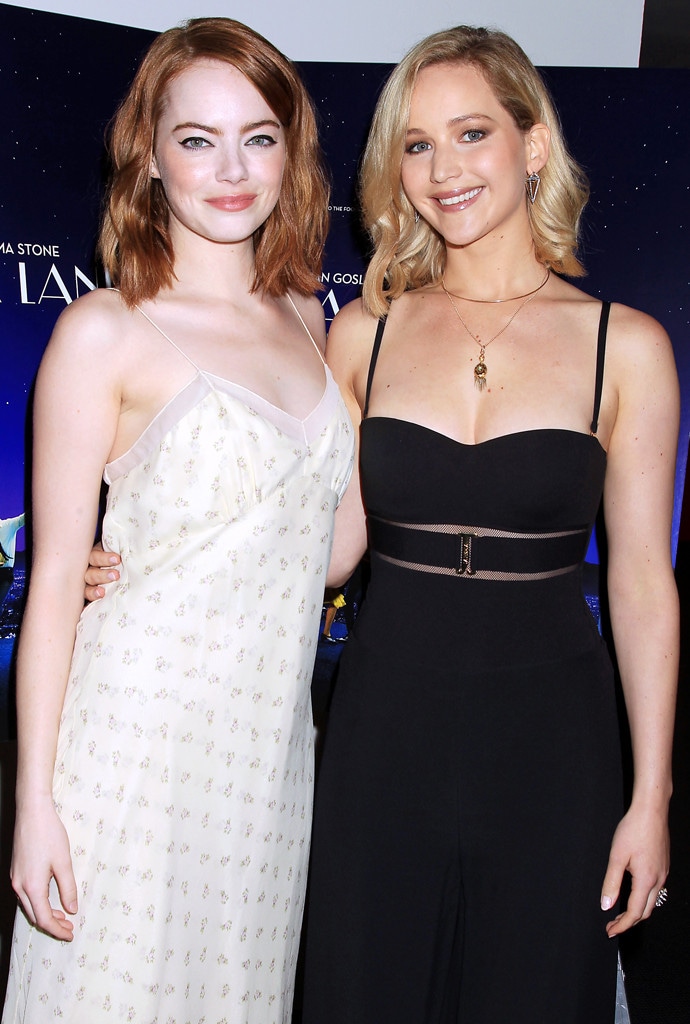 Dave Allocca/Starpix/REX/Shutterstock
Not only did Emma Stone land a Best Actress Oscar from her role in La La Land, it also nabbed her the top spot on Forbes' 2017 list of highest paid actresses!
That's right! The 28-year-old finished at the top of the list after racking up $26 million in pre-tax money throughout Forbes' 12-month scoring period. This is no surprise considering La La Land's massive success, grossing around $445.3 million at the global box office.
Stone surpassed actresses like Jennifer Aniston, who finished second on the list after making $25.5 million from her consistent movie roles as well as her many endorsements. 
Stone's gal-pal and former highest-paid actress Jennifer Lawrence finished in the third spot with $24 million—just a little over half of what she earned in 2016 ($46 million). 
Melissa McCarthy landed the No.4 spot with $18 million, while Mila Kunis is named the fifth highest-paid actress with $15.5 million.
All together, the top 10 highest-paid actresses brought in a combined $172.5 million between June 1, 2016, and June 1, 2017, before taxes. 
Just to put that in perspective, the top 10 highest-paid actors of 2016 (the 2017 list has yet to be revealed) raked in somewhere around $457 million. Dwayne "The Rock" Johnson finished at the top with $64.5 million—$40 million more than Stone made this year.