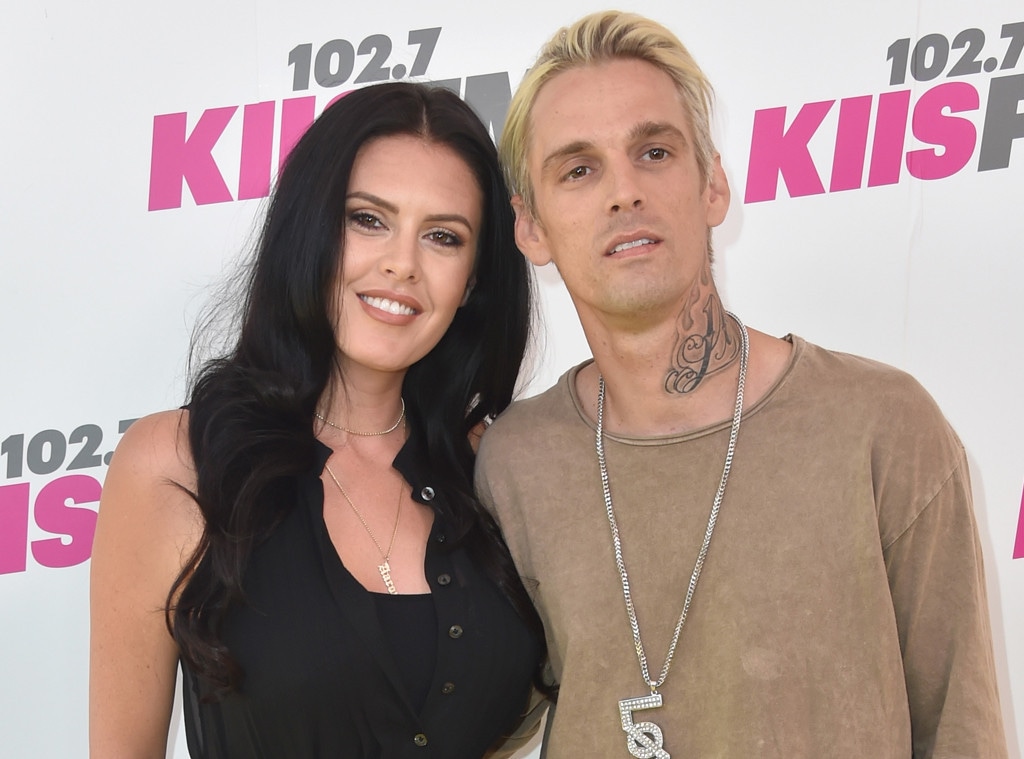 Frazer Harrison/Getty Images
Madison Parker is setting the record straight on her breakup with Aaron Carter.
More than a week after news broke that the couple had parted ways, some fans began to speculate about the reasoning behind it.
Some went as far to suggest Madison left her man after he penned an emotional letter about his sexuality. Ultimately, Aaron's ex-girlfriend is speaking out and sharing her side of the story.
"My split with Aaron has nothing to do with him being bisexual. Our parting of ways is something that has been coming for some time and it's the best thing for us both," she said in an exclusive statement to E! News. "Some of my closest friends and loved ones are of the LGBTQ community, people I love and support wholeheartedly, so for Out.com or anyone to label me 'homophobic' is appalling and hurtful and couldn't be more off character."
Madison added, "I've been nothing but supportive of Aaron and his career and I'm happy for him that he's having the courage to live his truth. Breaking up is never easy for anyone, but it is my hope that we can move on from this point as peacefully and respectfully as possible. I wish him all the best."
In a recent interview with The Bert Show, Aaron was asked about the timing of the breakup news occurring just one day after he came out about his sexuality on social media.
"I had discussed it with my ex-girlfriend, and she didn't really understand it. She didn't want [to]," he said. "And that was it. So we left it mutual and parted ways."
But in a Twitter post on August 7, Aaron said it was a "very amicable split" and that "we will both always love each other."
Looking forward, Aaron is trying to focus on music and all the positive comments he receives from fans. But because of some harsh comments on social media, the "That's How I Beat Shaq" singer isn't sure how long he can last on Twitter.
"Be safe my loves I'm sorry but I can't do this twitter social media stuff right now," Aaron shared early Monday morning before briefly deleting his account. "I'll check in with you in a few months."
"Aaron is a sensitive guy and he cares a lot about what people think of him," another source shared with E! News. "When mean or hurtful comments are posted about him, it sometimes gets the better of him and he pauses his social media to take a break. Then he gets his strength back and keeps going."