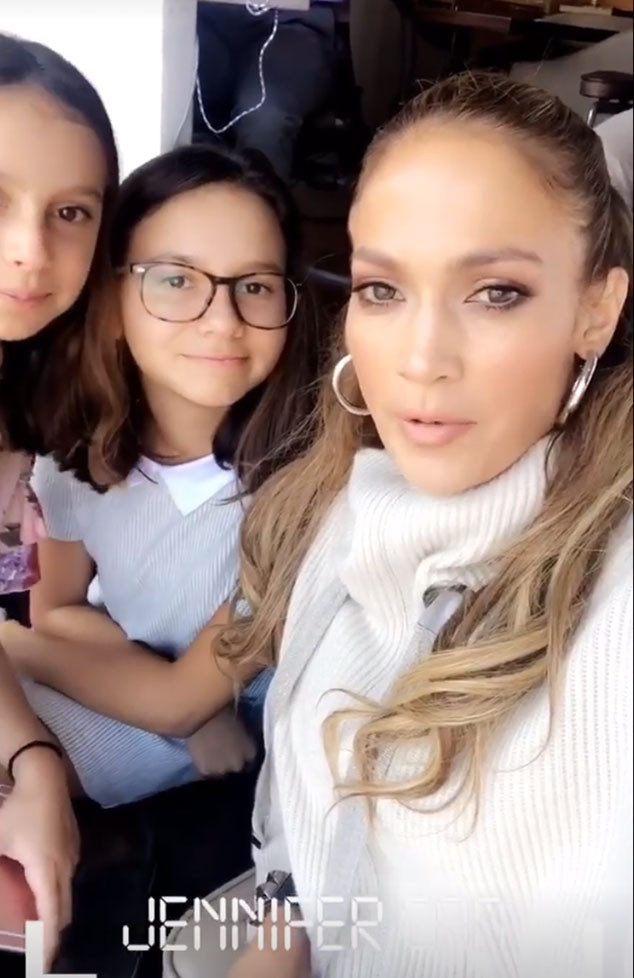 Instagram
Batter up!
What better activity for Alex Rodriguez's kids than an afternoon baseball game? That was exactly what was on Jennifer Lopez's schedule Saturday when she headed to Citi Field with her 9-year-old twins, Max and Emme, and her beau's daughters, Natasha and Ella. The triple threat dubbed the occasion "family day" as she videotaped the gathering and shared it on social media.
"So, here we are at Citi Field. We're having a family day with all the kiddies and grandma," Lopez said in a video posted to her Instagram story.
Of course, Lopez's mom, Guadalupe Rodríguez, was along for the family outing. Meanwhile, J.Lo's famous boyfriend had to miss out on the family fun as he was busy working covering the game for Fox Sports.