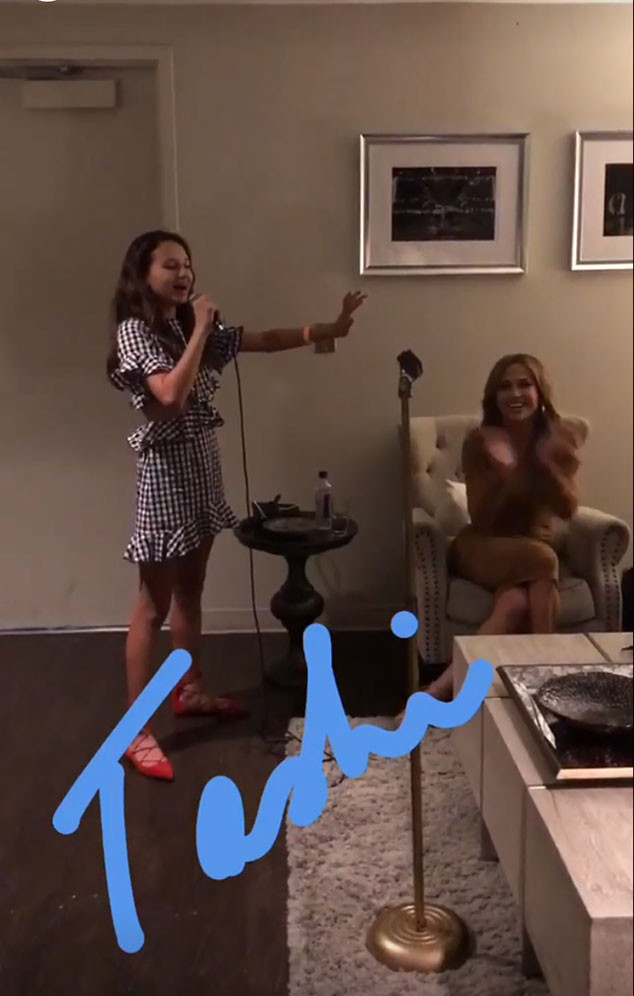 Instagram
That's one round of applause any aspiring star would want.
Alex Rodriguez's 12-year-old daughter Natasha landed a gig most rising performers dream about when she got the chance to sing for Jennifer Lopez Thursday night. Of course, it was a low-key performance for a room full of loved ones at home, but nevertheless, it earned an enthusiastic round of applause from her father's famous girlfriend. As she hit her final note, the Grammy nominee smiled from ear to ear and clapped away before pulling Natasha in for a hug.
Proud dad A-Rod videotaped the moment and shared it on Instagram, the moment immediately making headlines. Belt it out, Natasha!