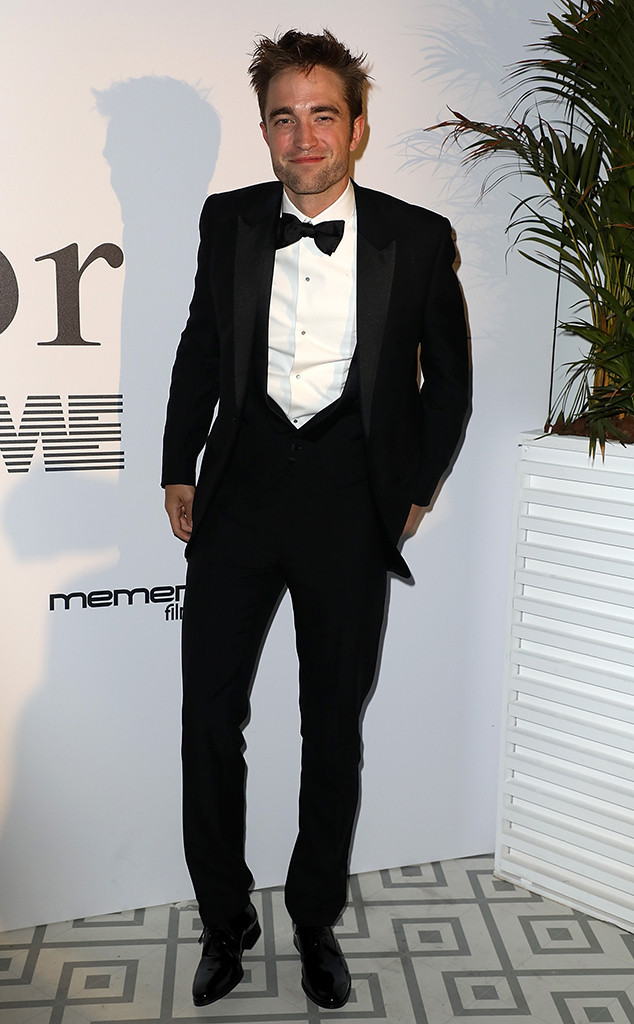 Pierre Suu/Getty Images
Robert Pattinson never meant any harm.
The actor sparked concern over an anecdote shared during a recent appearance on Jimmy Kimmel Live!, where he claimed the director of Good Time urged Pattinson to perform a sex act on a dog while filming. He refused, and a prosthetic penis was created for the scene.
Robert has since clarified his intention in sharing the story, which he says was meant to be comedic. "The story I told on Jimmy Kimmel last night seems to have spiraled out of control," he tells E! News in a statement. "What didn't come across is that this was supposed to be a joke. No one at all expected or assumed that anything like that would happen on the Good Time set."
He continued, "We are all huge animal lovers and would obviously never do anything to harm an animal."